Sunday April 19th Event Postponed
The Sunday, April 19th Long Beach Antique Market has been postponed. We are grateful for your understanding and cooperation in these uncertain times and realize how difficult this is for everyone who is a part of the Long Beach Antique Market community.
ATTENTION SELLERS!
IF YOU HAVE AN APRIL 19TH SELLERS TICKET
CALL THE OFFICE IMMEDIATELY FOR ROLL OVER INFORMATION!
SELLERS WITH MARCH 15TH OR MARCH 29TH TICKETS NEED TO
CALL THE OFFICE ALSO!
323-655-5703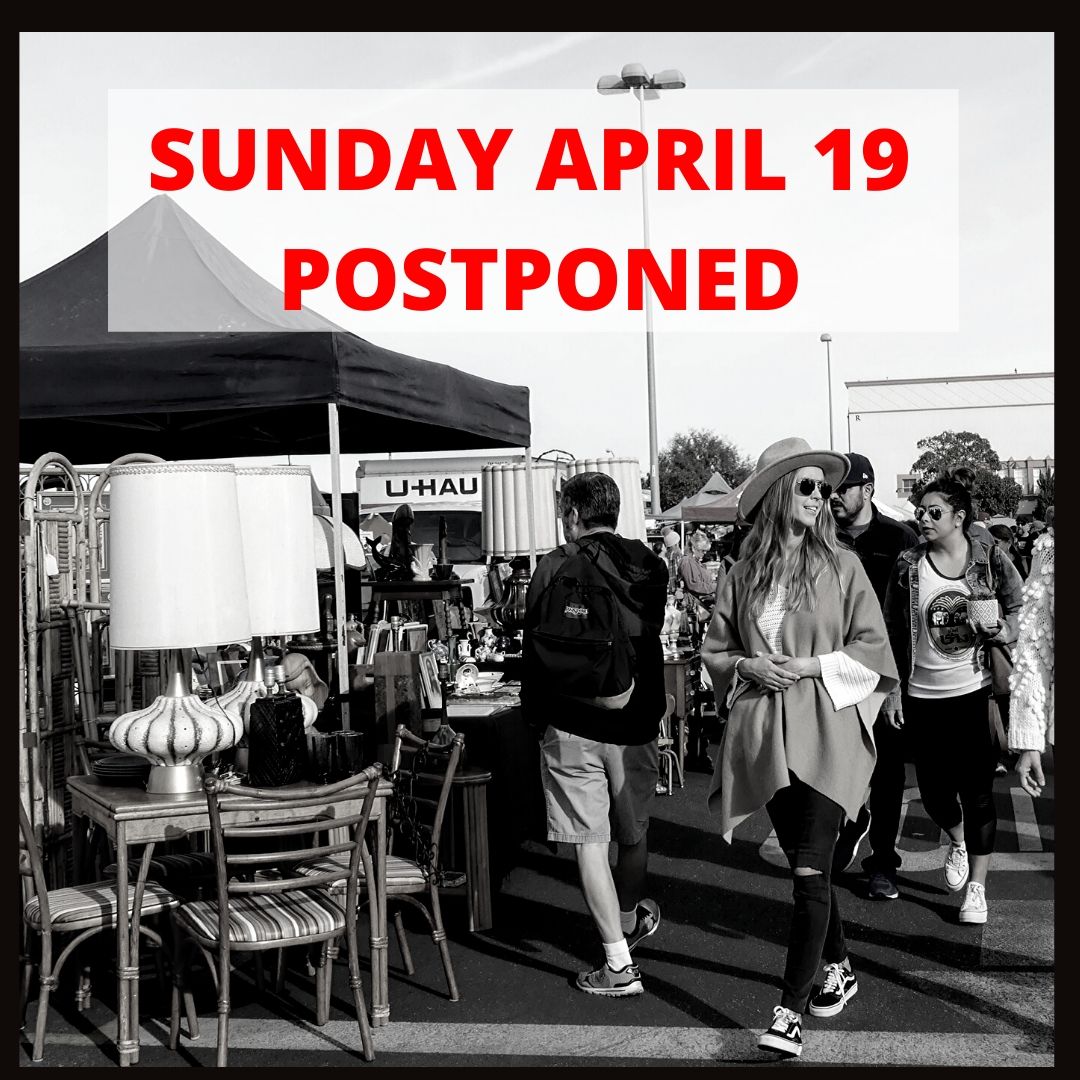 Please check our website, emails or social media for further seller and customer information and updates.
Again, thank you for your patience and understanding and for your continued support and participation over the last 38 years .