»

BLOG
Welcome to the Long Beach Antique Market Blog!
---
More Parking at Carson and Clark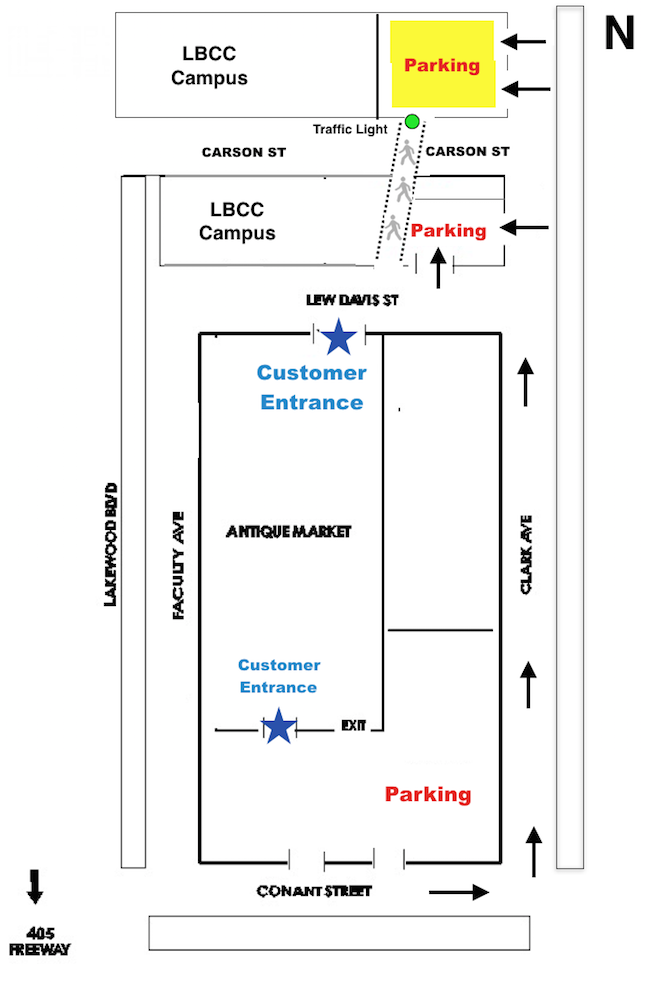 ---
CLICK HERE FOR SELLER'S APPLICATION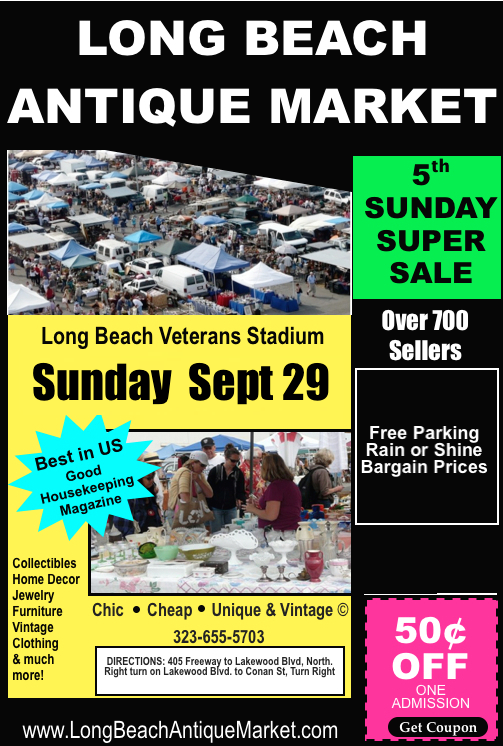 More than 700 sellers from as far away as Arizona ,Texas, Utah and Florida with a wide variety of unique vintage collectibles. Keep a look out for merchandise never featured before at the Long Beach Flea Market. There'll be many new sellers liquidating their personal collections as well as their grandparent's household contents.
Click Here for Discount Coupon
---
The Long Beach Antique Market has over 700 sellers from all over the country, selling everything antique, collectible and vintage. We regularly feature sellers on our website who will be selling at our show. If you are interested in becoming a seller register here.
---
Pete and Staci founded Augustina Blue with a passion for decorating on a budget. Pete grew up thrifting with his grandma, and Staci was always drawn to unique items. Their strength is offering inexpensive decor for people who love a Vintage touch in their homes.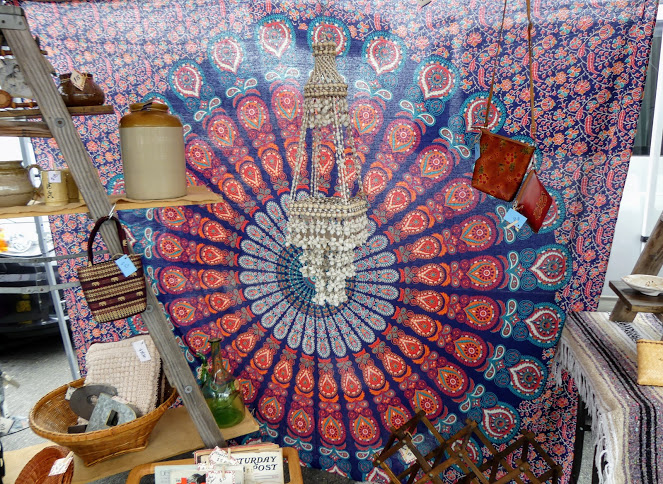 They started selling at the Long Beach Flea Market to grow their business. Staci says that meeting wonderful people who appreciate quality products has been the best part of selling. Along the way, they have gotten to know their customers and are excited to share their varied finds.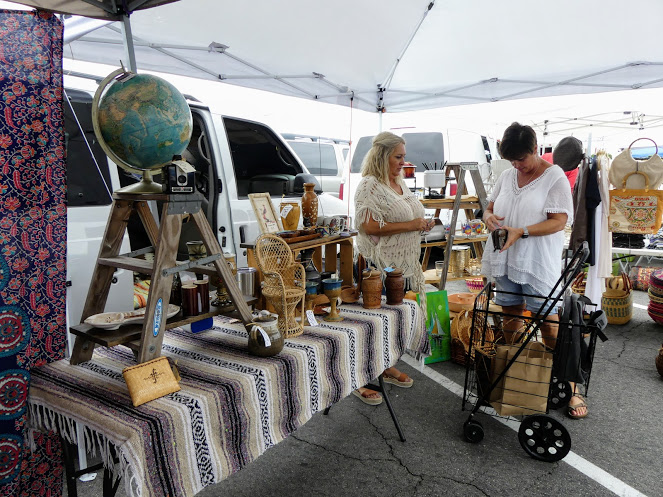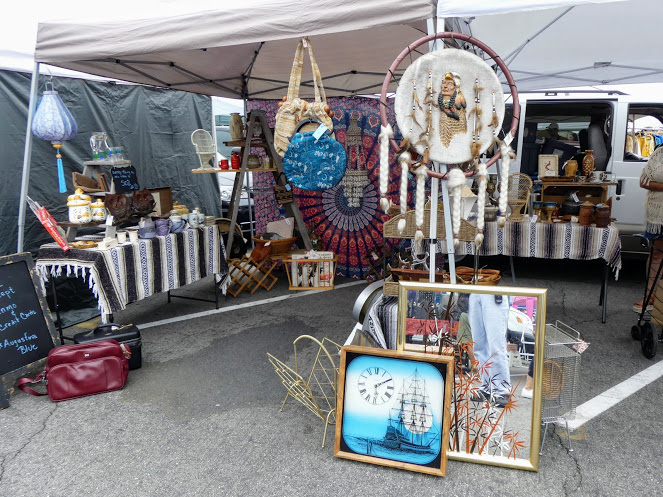 Whether you are looking for something to be the centerpiece of a room, or are a dedicated DIYer seeking inspirational ideas, check out our featured seller of the month Augustina Blue at the Long Beach Antique Market, Sunday September 15 in the space B753 in the red section. You can also connect on Instagram @Augustinablue
---
https://www.longbeachantiquemarket.com/index.cfm/blog/featured-dealer1/augustina-blue/
---