»

BLOG
Welcome to the Long Beach Antique Market Blog!
---
The Long Beach Antique Market is offering FREE ADMISSION on December 18th
to everyone born in1982 in honor of its 40TH anniversary.
To obtain free admission customers must present valid I.D. at the ticket booth.

BACK IN 1982:

■ Ronald Reagan was president

■The first CD player came on the market

■The Los Angeles Lakers were the NBA champs

■ "Gandhi" won the Oscar for best film

■ Michael Jackson released "Thriller", which sold more than 25 million copies
■ Princess Grace was killed in a car accident

■ A gallon of gas cost 91 cents in the U.S.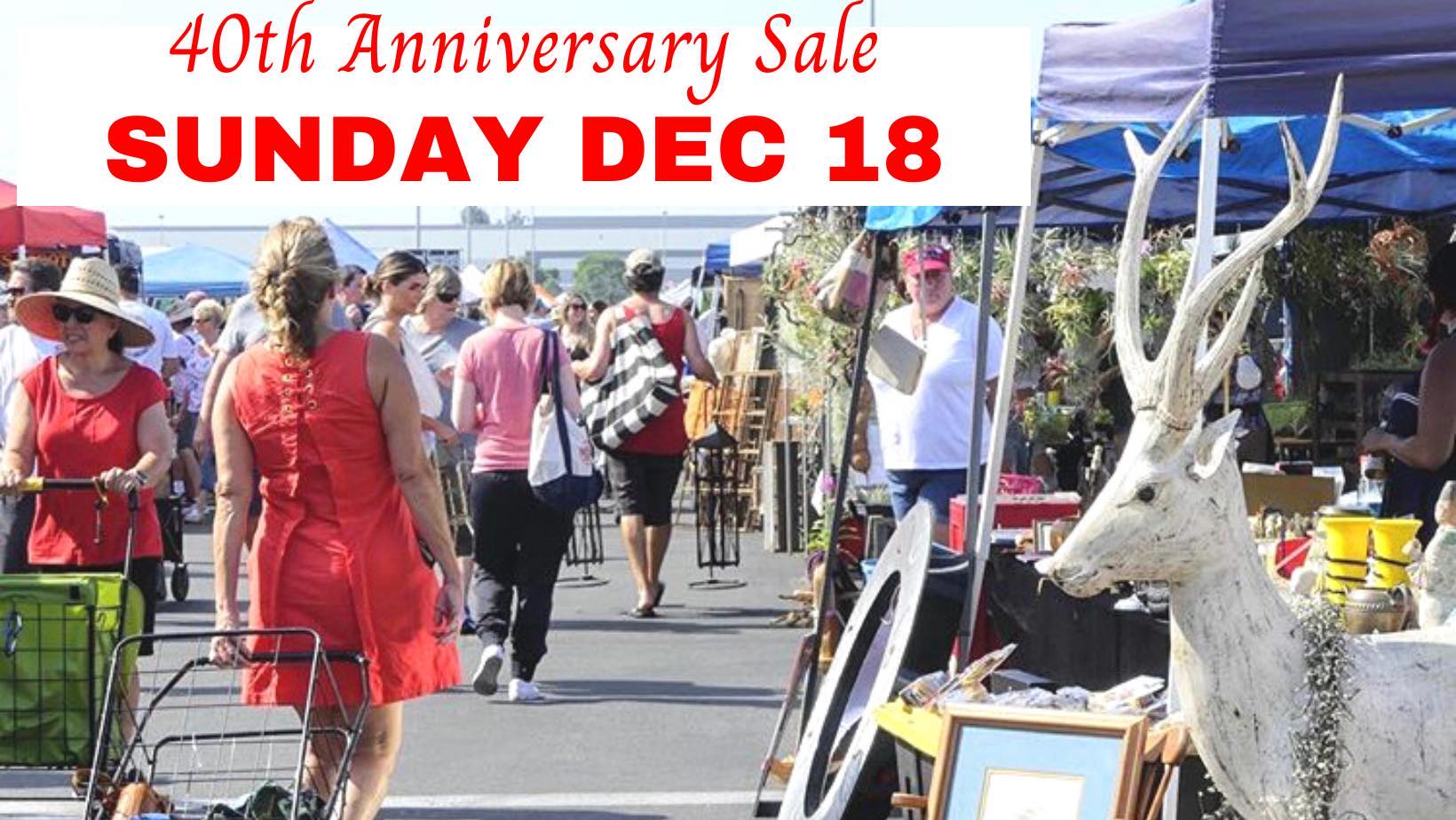 Come Celebrate With us Sunday Dec 18th!
---
The Long Beach Antique Market is less than 25 miles from Hollywood and regularly attracts TV and film stars, singers, dancers, producers and directors. On the 3rd Sunday of any month you might find yourself rubbing elbows with a celebrity.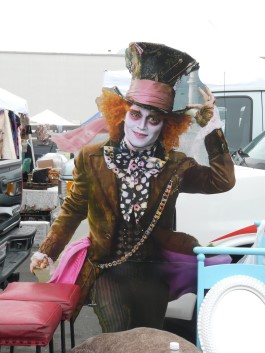 Here is a partial list of celebrities seen shopping:
Pamela Anderson

Courtney Cox

Tori Spelling

Heid Klum

Seal

Kid Rock

Cindy Crawford

David Arquette

Brooke Shields

Dan Aykroyd

Carol Kane

Diane Keaton

Melissa Torme

Corbin Bernsen

Daryl Hannah

Dita von Teese

Lara Spencer

Heather Tom

Dennis Franz

James Woods

Rick Shroder

Louie Anderson

Amanda Peet

Alice Cooper

Monica Lewinsky

Katey Sagal

Julian Lennon

Heid Fleiss

Bobcat Goldwait

John Salley

Anthony Kiedis

Kristy McNicho

John Malkovich

Melissa McCarthy
---
The Long Beach Antique Market is featured on the Redfin blog. Check out the expert tips on decorating with Antiques in this article by Alison Bentley.
Designing your home can be one of the best ways to express your personality and flair. While there's countless styles and places to buy furniture, there's something special and one-of-a-kind about styling your home with antiques.


Vintage items add character to your home
Incorporating vintage items into your home décor creates a unique design statement – vintage adds character to any space. Shopping outdoors at the Long Beach Antique Market is a fun way to discover one-of-a-kind treasures. Repurposing an old copper pot with orchids works as a centerpiece, finding a globe from the 1970's with a lucite base, a vintage bar cart with glassware, a grouping of different height brass candlesticks for your dining room table, a vintage rug to pull a room together – make it your own. – Long Beach Antique Market
---
More Parking at Carson and Clark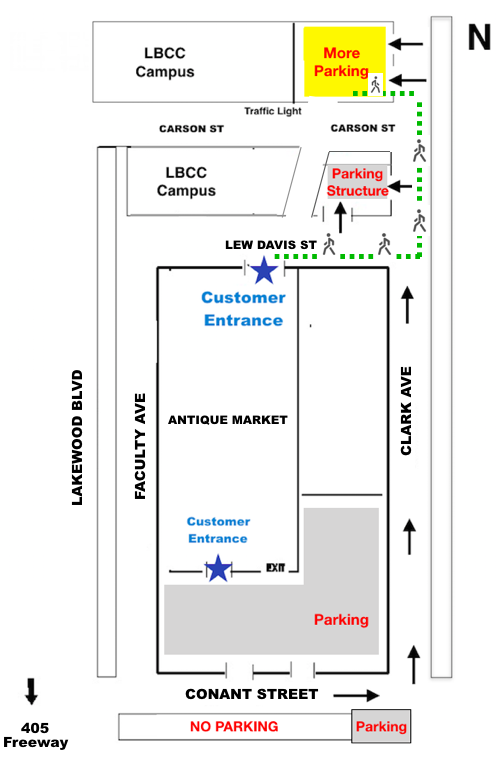 ---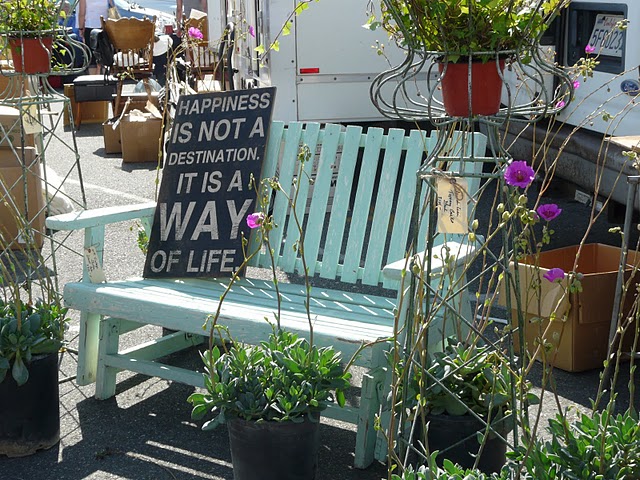 Adding to your collection?
Looking for a conversation piece?
Searching for vintage clothing?
Or locating anything antique or collectible…
...chances are you'll find it at The Long Beach Swap Meet .
Here's just a sampling of what's for sale:
Tables, chairs, desks, shelves, cabinets, mirrors, sideboards, beds, couches, nightstands.

early American, victorian, country, deco, mid-century modern, mission, industrial, Asian, western, re-purposed, primitive, rustic.
Rings, necklaces, bracelets, earrings, watches, pins, gold, silver, platinum.
Vintage Clothing
1920 – 1990's men, women, children.

Accessories, purses, hats, eyewear, belts, shoes
Glassware, bakeware, cookware, baskets, boxes, bowls, containers, utensils, dishes, table items, silverware.
Miscellaneous Collectibles
Telephones, slot machines, tools, clocks, vinyl records, militaria, cameras, primitives, folk art, perfume bottles, fountain pens, lighters, movie memorabilia, religious artifacts, western, Asian, Native American, African, gumball machines, Hollywood and movie memorabilia, rare coins, stamps, holiday and seasonal.
Oil paintings, water colors, prints, animation cells, posters, lithographs, etchings.
Pewter, bronze, brass, sterling, aluminum and silver plate.
Lamps, fixtures, chandeliers, sconces, parts.
Post cards, magazines, books, prints, photographs, maps, autographs, calendars, greeting cards.
Quilts, linens, buttons, ribbons, trimmings.
Glass, ceramic, china, pottery, porcelain, woodenware and metal ware.
Signs, bottles, tins, posters, labels, packaging, political buttons, Coca Cola.
Electric & acoustic, guitars, banjos, violins, trumpets, drums, pianos.
Trucks, cars, banks, soldiers, wind-ups, wooden, tin, mechanical, games, marbles, Disneyana.
Radios, phonographs, appliances, juke boxes.
Trading cards, jerseys, uniforms, pennants.
Surf boards, golf, fishing, tennis, baseball, skateboards, basketball.
Native American, early American, oriental, Persian, Afghan, tapestry.
Doors, windows, mantles, columns, molding, gates, tin ceiling tiles.
Furniture, ornaments, planters, decorations, farm collectibles, fountains.
Anything & Everything Antique, Vintage & Collectible
---