Celebrating 40 Years - Sun. Dec 18- Anniversary Sale!
The Long Beach Antique Market is offering FREE ADMISSION on December 18th
to everyone born in1982 in honor of its 40TH anniversary.
To obtain free admission customers must present valid I.D. at the ticket booth.

BACK IN 1982:

■ Ronald Reagan was president

■The first CD player came on the market

■The Los Angeles Lakers were the NBA champs

■ "Gandhi" won the Oscar for best film

■ Michael Jackson released "Thriller", which sold more than 25 million copies
■ Princess Grace was killed in a car accident

■ A gallon of gas cost 91 cents in the U.S.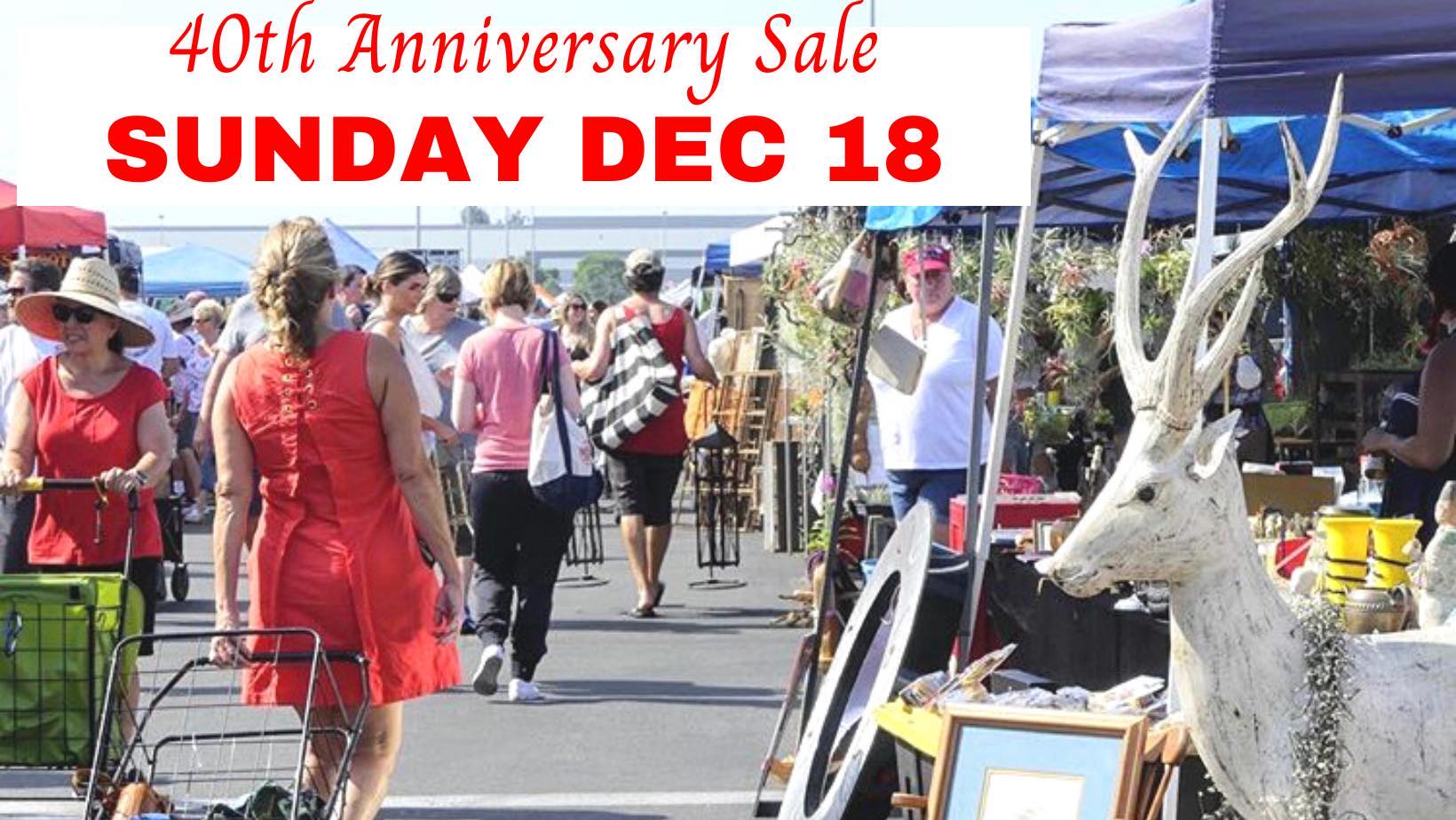 Come Celebrate With us Sunday Dec 18th!