Far Away Hood
Our Featured Seller of The Month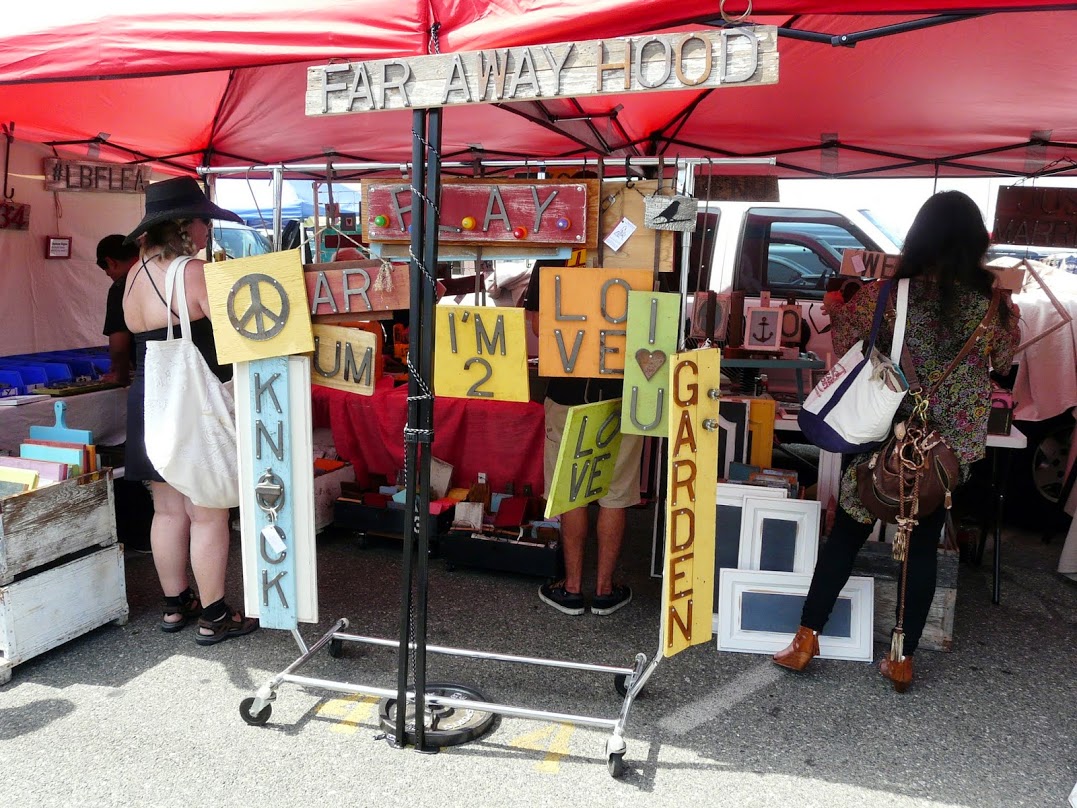 Tell us a bit about yourself

We're a Mom (Kelly) & Daughter (Noelle) duo making one fun sign at a time! Far Away Hood began as a hobby for Noelle in her off time as a flight attendant. When I sold my home furnishing store we joined forces in the sign making business.

How would you describe your business?

The signs are custom made from reclaimed wood, metal letters, numbers, symbols and any design or logo you envision. Besides our standard cast iron letter and numbers, we offer custom made steel pieces in a variety of shapes and sizes. We pair these metal pieces with vintage and reclaimed wood. We happily jump in our truck when we get word of old buildings, fences or barns that are being demolished. It's a win-win situation: weathered wood with character being recycled.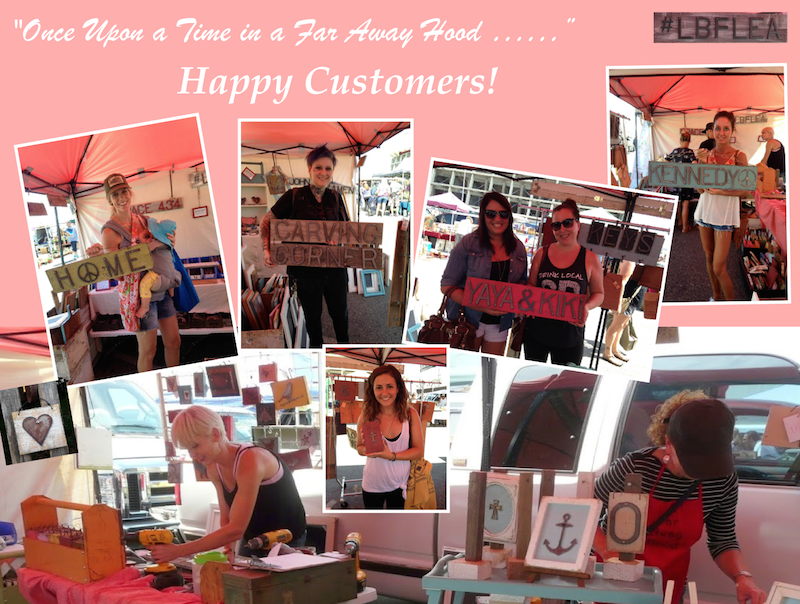 What is your favorite part about selling at the Long Beach Antique Market?

We have become increasingly intrigued by our customers stories, how things start, end, and the
processes in between. We love sitting down with our customers to hear and watch them reminisce
about life experiences – everyone has their own "Once Upon a Time" story. Our signs appeal to those who need to see a completed item as well others who can't wait to create their own. The best part is...they get to take their new signs home with them that day!
​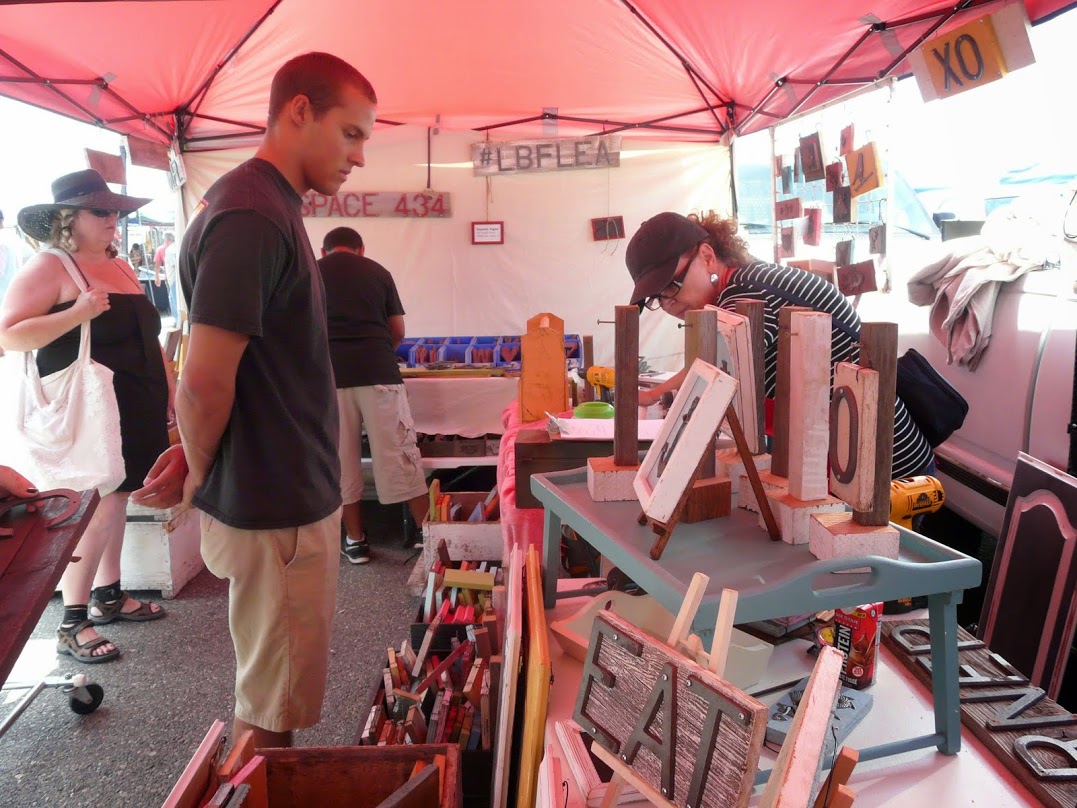 To get one of your very own custom signs or to choose from the incredible selection Far Away Hood offers visit them in the white section - Sunday Dec 16 at the Long Beach Antique Market. Get a sneak preview on their website and connect with them on Instagram and Facebook