Flea Market Fame and Success - Planks-USA
After years building some of SoCal's largest commercial real estate projects - the recession hit, and Sam Fitch was forced to close his 20 year old construction company. Not one to be stopped, Sam tried his hand at building industrial-style furniture. The idea emerged when Fitch's wife, Tracy, spotted furniture she liked in a design magazine and suggested they get similarly styled pieces for their home.

With the encouragement of family and friends the Fitches decided to sell their furniture at the Long Beach Antique Market. It proved to be the perfect testing ground to gauge the appeal of their rustic tables. Early flea shoppers crowded their booth to see Sam's latest creations. Designers, retailers and restaurateurs loved the rustic feel of the furniture and Planks USA was born. Word of mouth has brought in orders from hotels, clothing stores and restaurants, including chef Gordon Ramsey's Gastro Pub,The Fat Cow, and Sol Cocina in Newport Beach.
See some of Plank USA's creations displayed at the Long Beach Flea -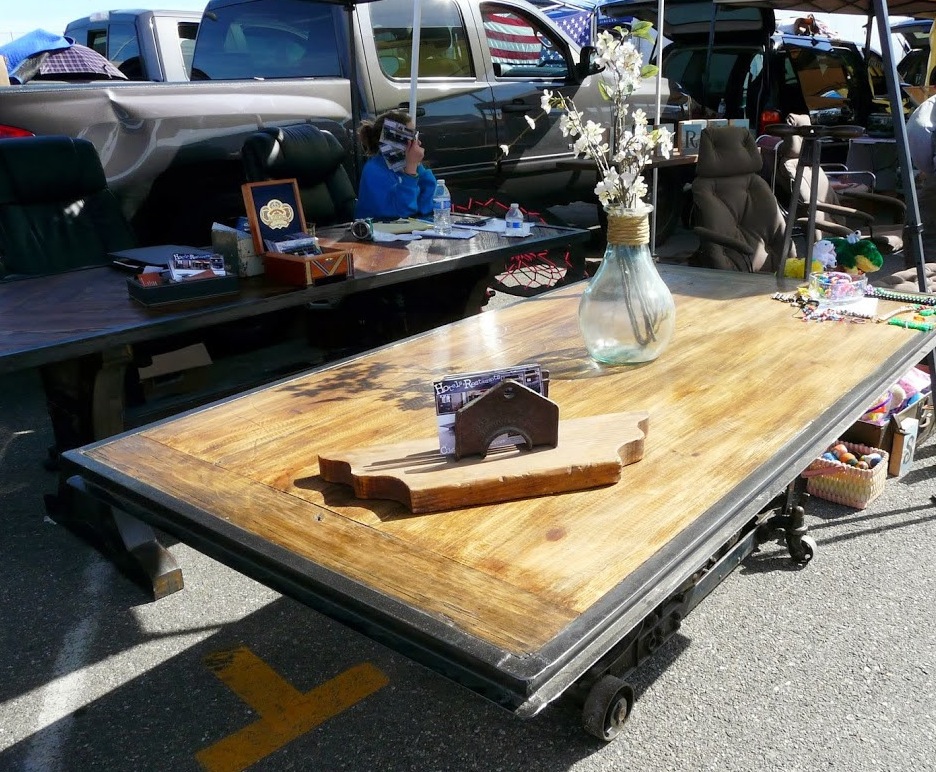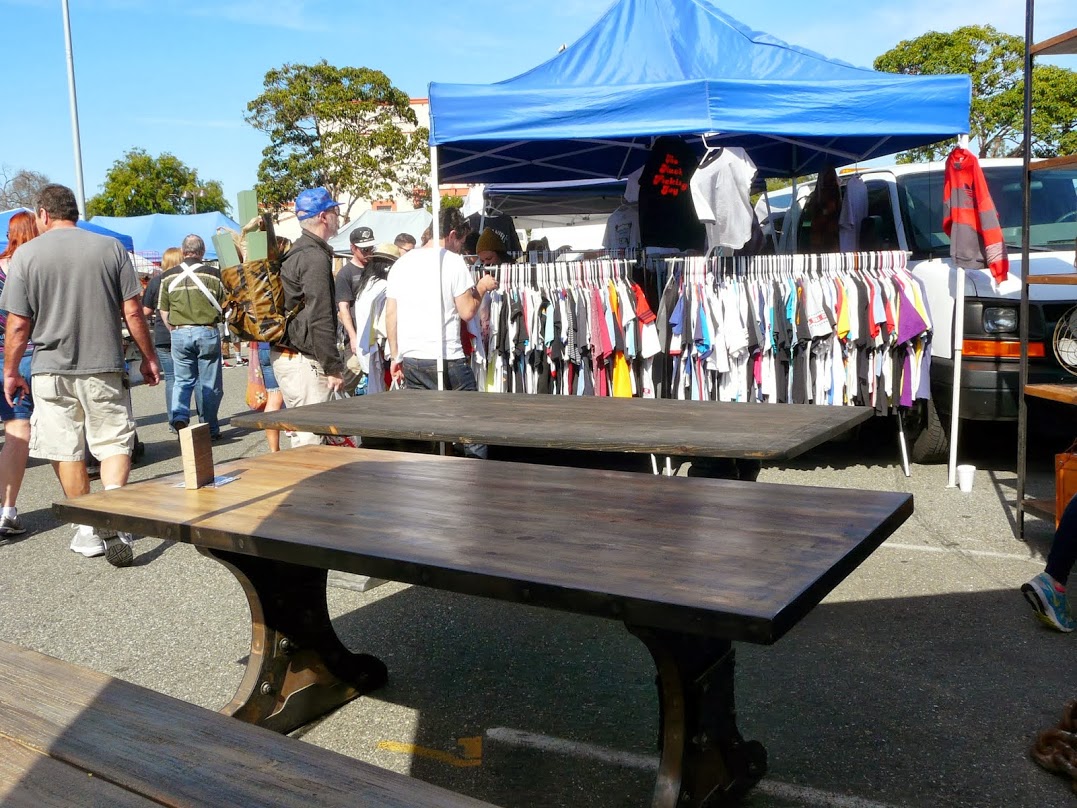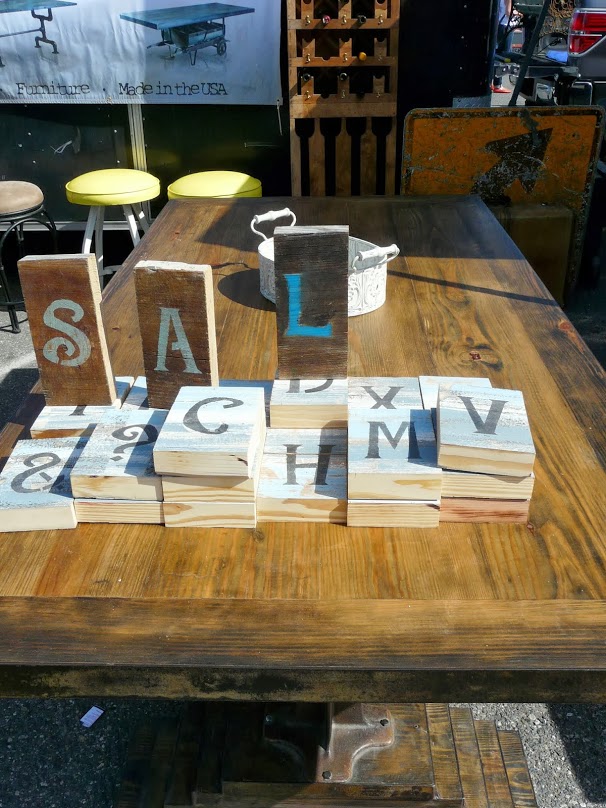 If you are looking for a piece of industrial furniture to be the focal point of your home or office to add that special touch, get their advice on how to incorpoate their inspirational designs into your environment. Stop by our FEATURED SELLER - Planks-USA at the Long Beach Antique Market, Sunday,March 16 in the rear (blue section). Visit them on their website at http://www.planksusa.com/ and connect with them on Facebook.