Silverado Salvage and Designs
"If you can imagine it.... we can build it"
For the past 15 years our Featured Seller, Silverado Salvage and Designs has been developing their unique business and accumulating a large inventory of architectural, decorative, salvage, western and primitive antiques. They have used their creative ideas to find unique ways to re-fabricate these items into design products, home accents, and props for commercial, residential and studio clients. One of the many things that differentiates Silverado Salvage is their ability to create one of a kind designs and thus their slogan: " "if you can imagine it.... We can help you build it". In the second quarter of 2012, they will be opening their LA County location.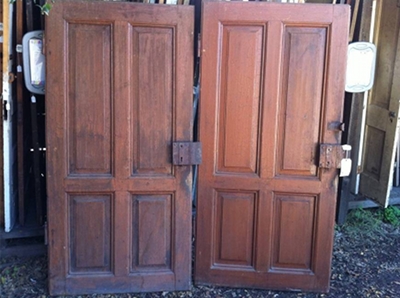 Whether you are looking for that special item or your home , or are a dedicated DIYer searching for inspirational ideas-Check out our Featured Seller of the month Silverado Salvage and Design Sunday, July 17 at the Long Beach Antique Market in the Blue Section, space # 1309, 1310, 1311, 1312 (corner).
For more information visit their website http://www.silveradosalvageanddesign.com/ or connect with them on Facebook