Junk to Treasure
Junk to Treasure is a husband and wife team that specializes in both reselling antiques as well as custom creations built from repurposed rustic pieces. Drawing on decades of experience working with wood, Ross and Jean create unique pieces of repurposed furniture - sofas, side tables, bars , coffee tables…. you name it. Their style is an eclectic blend of rustic and industrial, largely guided by old Americana. Occasionally you can find mid-century modern influences in their work.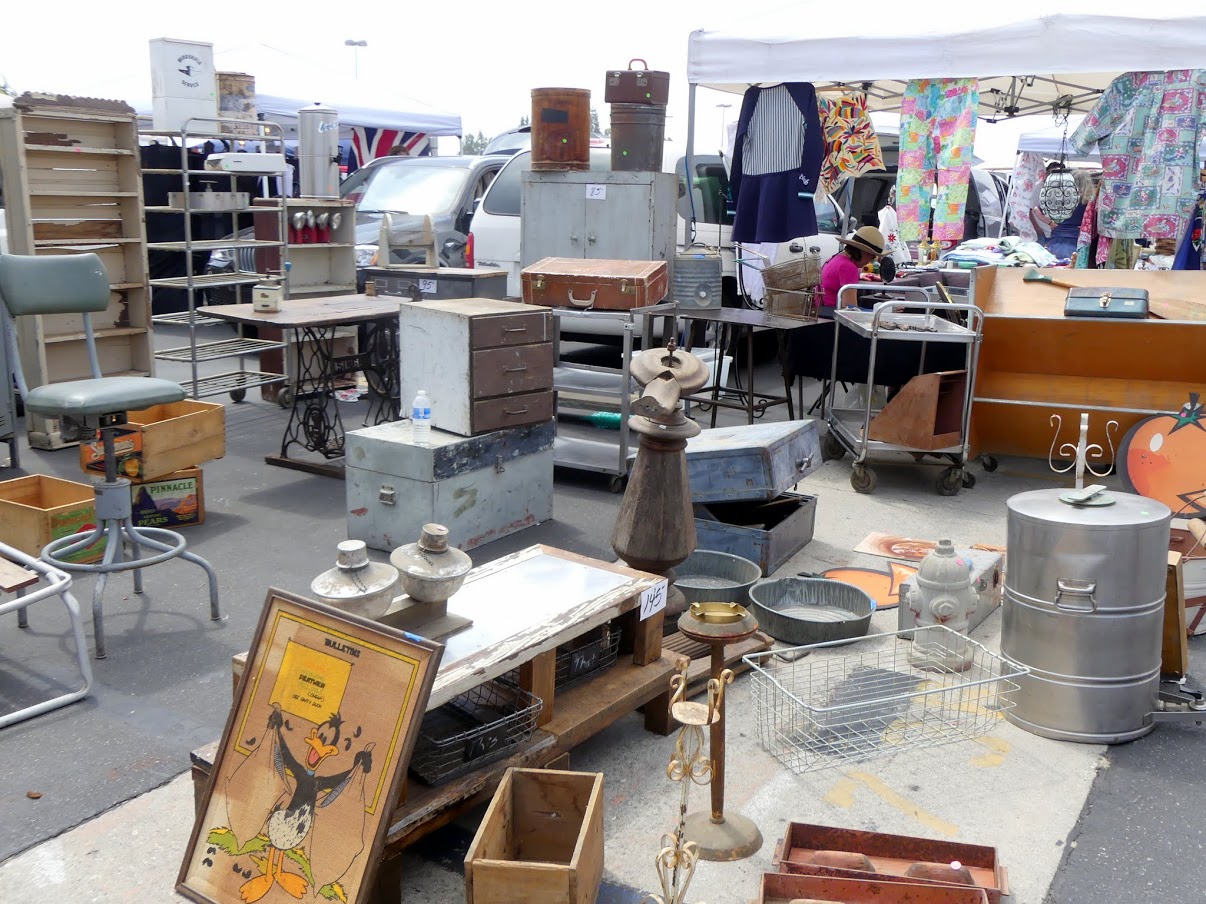 People are often happy to share a story about found pieces that had been sitting in their yard, tired, dusty, and largely considered junk .
Ross and Jean love seeing people's faces when they connect a memory to something going to be used in a custom piece - It makes it all worth it!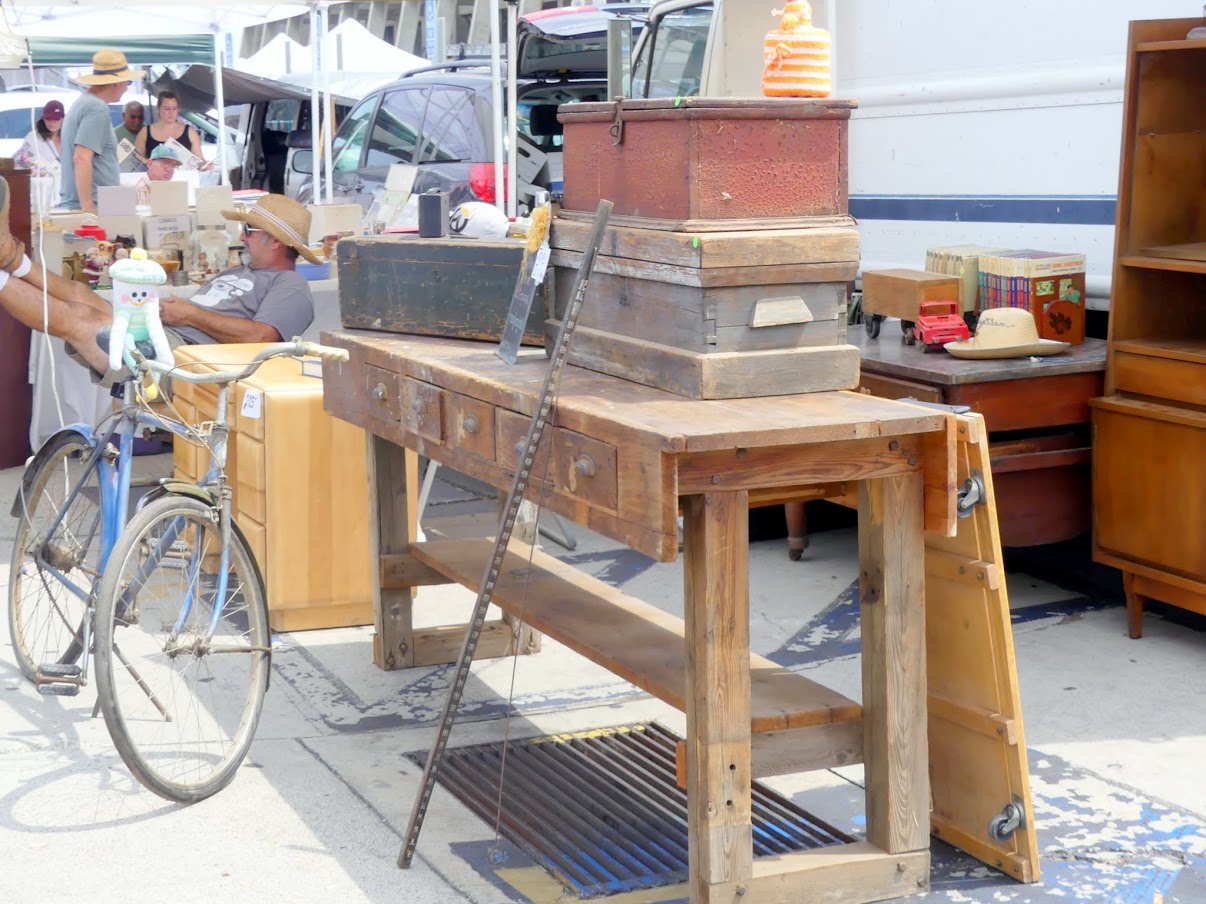 At the Long Beach Special sale Ross and Jean will be offering a few repurposed pieces including a farm table with a top made from late 1800's pine tongue and grove boards, a Mid century burl wood coffee table along with many other fun eclectic pieces.
Custom Zinc Top Table Created for a Customer by Ross and Jean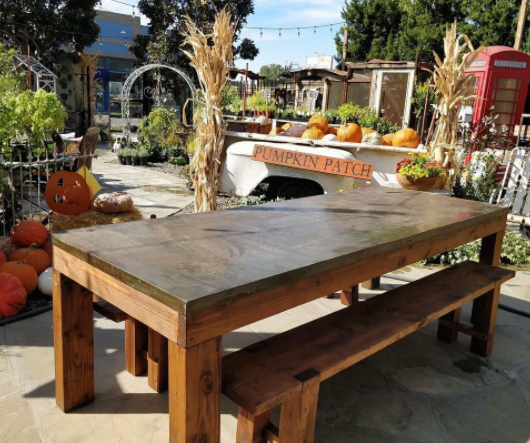 Whether you are looking for a centerpiece for a room, or are a dedicated DIYer seeking inspirational ideas, check out our featured seller at the Long Beach Antique Market, Sunday, Oct 29 in the RED section, space B740 & 741.