Fabulous Fun Finds
Rick and Alex of Mr Consignment USA have spent decades travelling the world accumulating one-of-a-kind, whimiscle objects. Deciding it would be fun to follow their passion they opened a store in San Diego providing a venue for anyone to sell or buy unique finds.
Mr Consignment USA separates itself from other consignment stores by being very selective with all items featured. Their eye popping displays create quite "the shopping experience". Rick and Alex will be at the Long Beach Anitque Market with their show stopping array of eclectic art, collectibles, furniture and funky decor.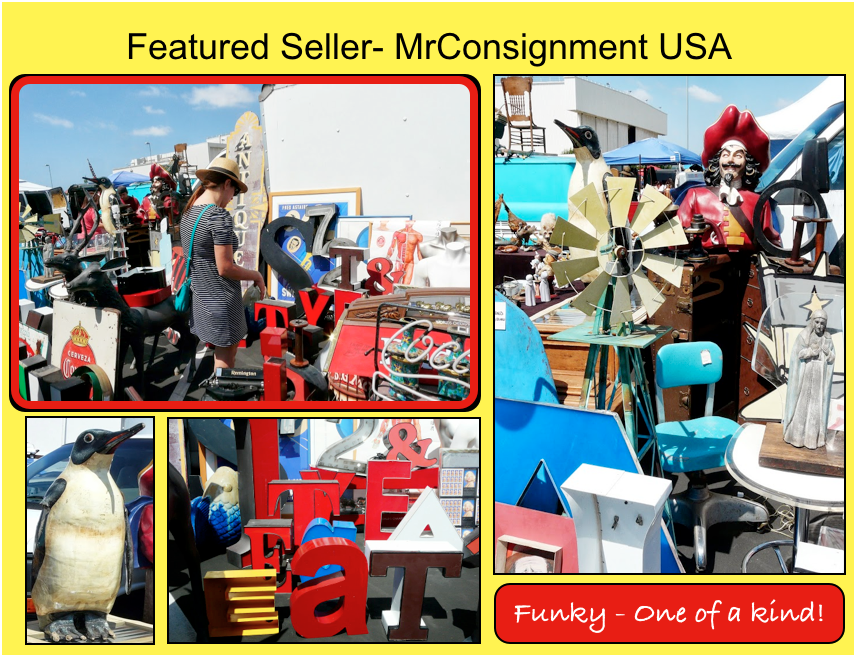 Stop by Mr Consignment USA
at The Long Beach Antique Market, Sunday June 16 in space E434 in the red section
to find a truly unique item for your home or office.