Retroda at The Long Beach Flea Market
Take a look at the type of items our featured seller Retroda is bringing to the Long Beach Flea this Sunday.
Specializing in home furnishings and accessories from the 1950's to the 1970's. From "Leave it to Beaver" to "the Partridge Family" ...and then some! Don't forget to visit space H150 in the front section of the show (as you enter to the left of the ticket booth).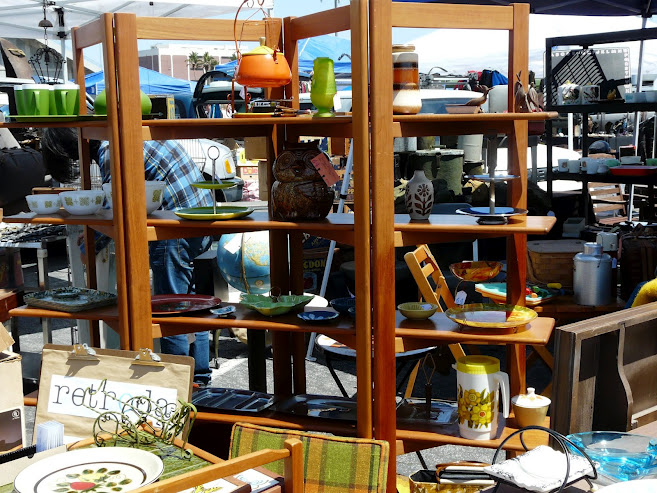 After a long career in the fashion industry working diverse jobs as a Buyer for Macy*s, Product Developer for Disneyland, and Design Director for O'Neill Surfwear, it was time for a change. Who knew hunting for vintage Christmas ornaments as a hobby could turn into a full-time job?
With a long merchandising background and a love for all things vintage, Retroda was born in the Summer of 2010 and has a permanent space in the front reserved section each month at Vet's Stadium.
Retroda focuses mainly on home décor and furnishings from the 1950's through the 1970's, but has expanded into collectibles, jewelry, salvage and industrial items. Each assortment of items is different - You never know what you might find!
Connect with Retroda on facebook: http://www.facebook.com/retroda and check out their blog http://retroda.blogspot.com/