The Salt Air Collective
The Salt Air Collective is our Featured Seller of December and although they may be a new vendor, this husband and wife duo have always had a love for giving new life to vintage finds and building things from scratch.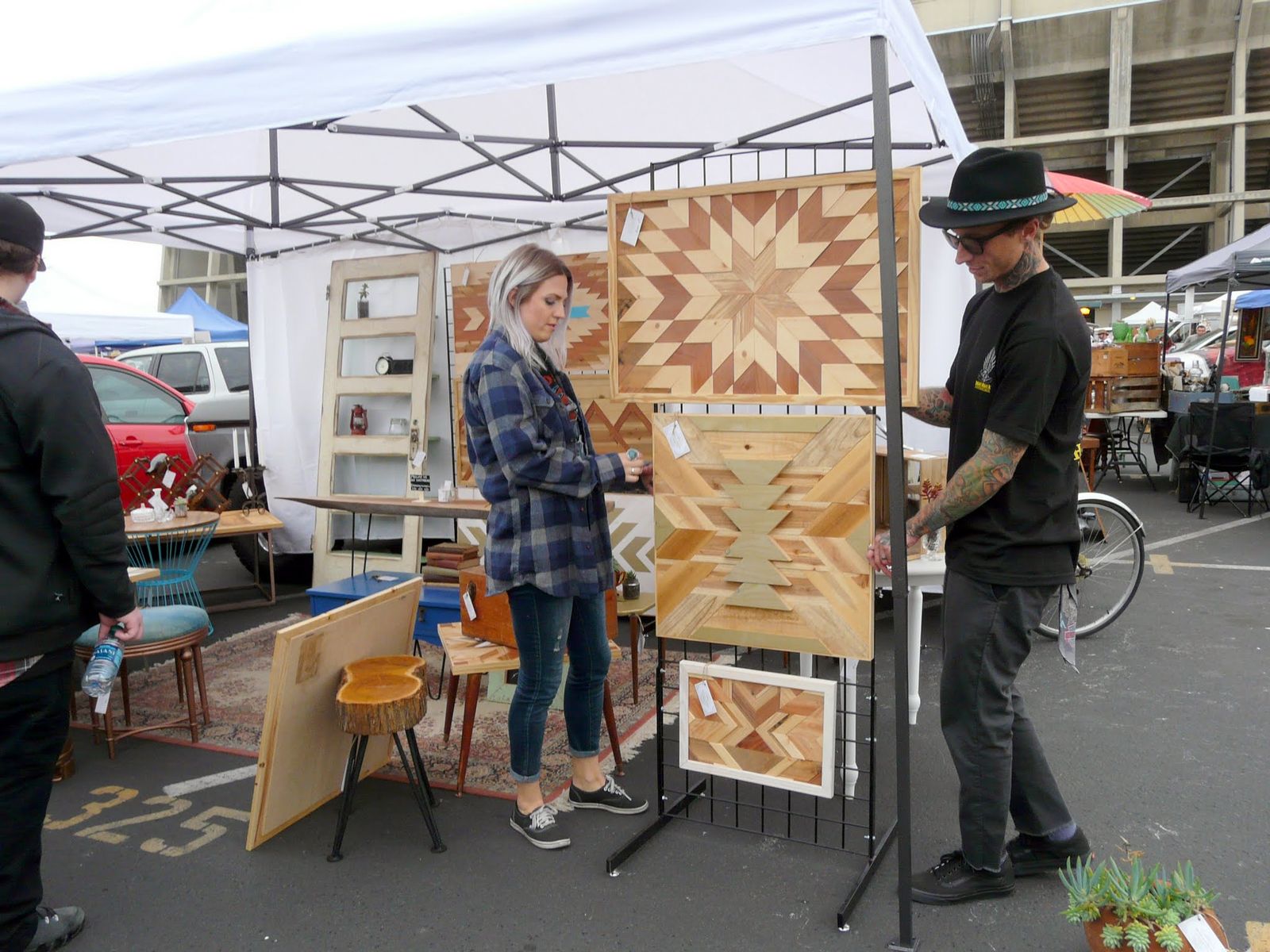 Growing up, Jon's family owned several hardware stores so naturally; he quickly learned how to use power tools to build skateboard ramps with his brothers. Kristina was creative as well, always re-inventing her room décor by mixing yard sale furniture with bold colors and geometric designs. Their passion for flea markets started when they lived in Brooklyn, NY and it grew even more when they moved to Long Beach, CA in 2014.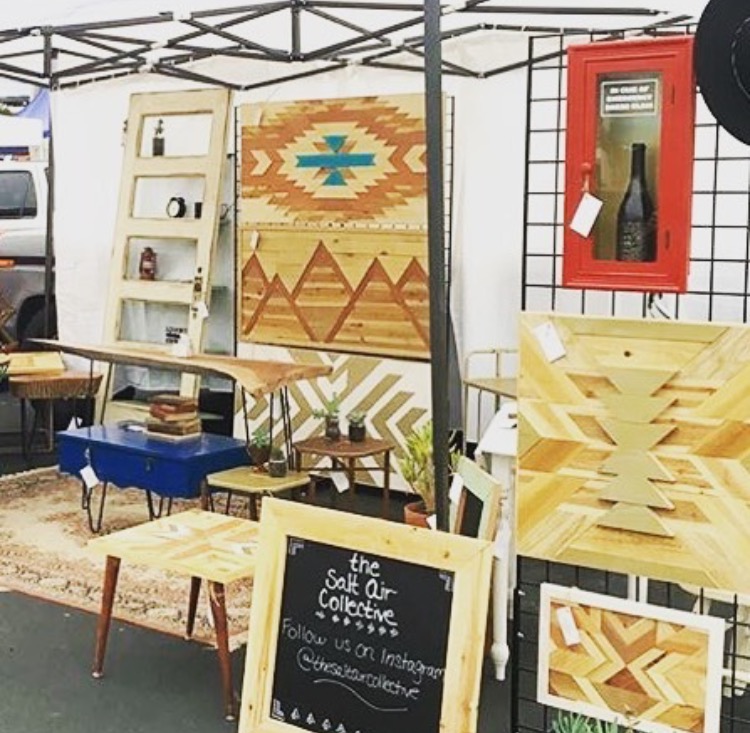 The Salt Air Collective combines new and used materials to construct one-of-a-kind creations for any home! They specialize in reclaimed vintage furniture, hand made furniture and custom wooden wall art.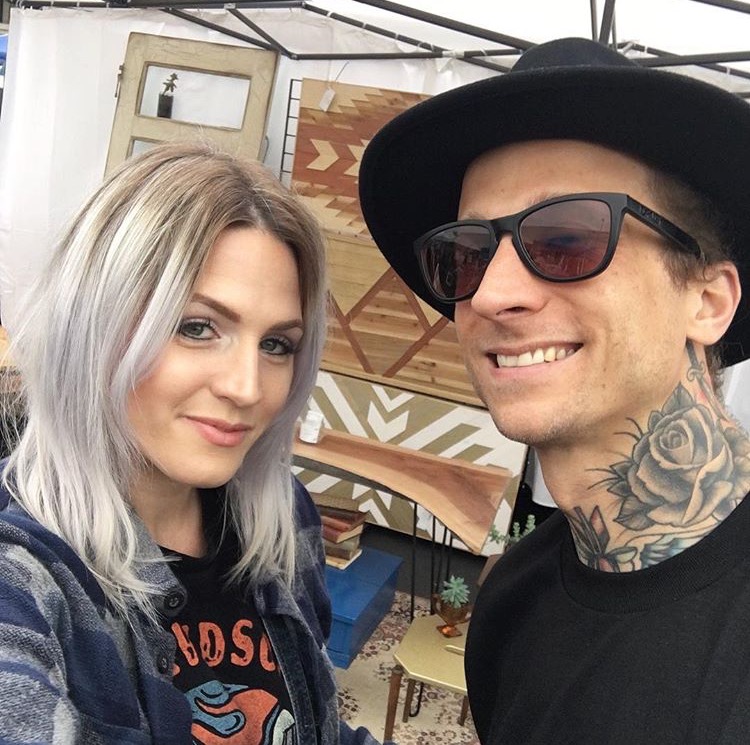 The Salt Air Collective is on Instagram @thesaltaircollective. Stop by their booth and say heelo to Jon and Kristina at the Long Beach Antique Market Sunday Dec 18.