Cal State Senior Amanda Returns to The April Long Beach Flea Market.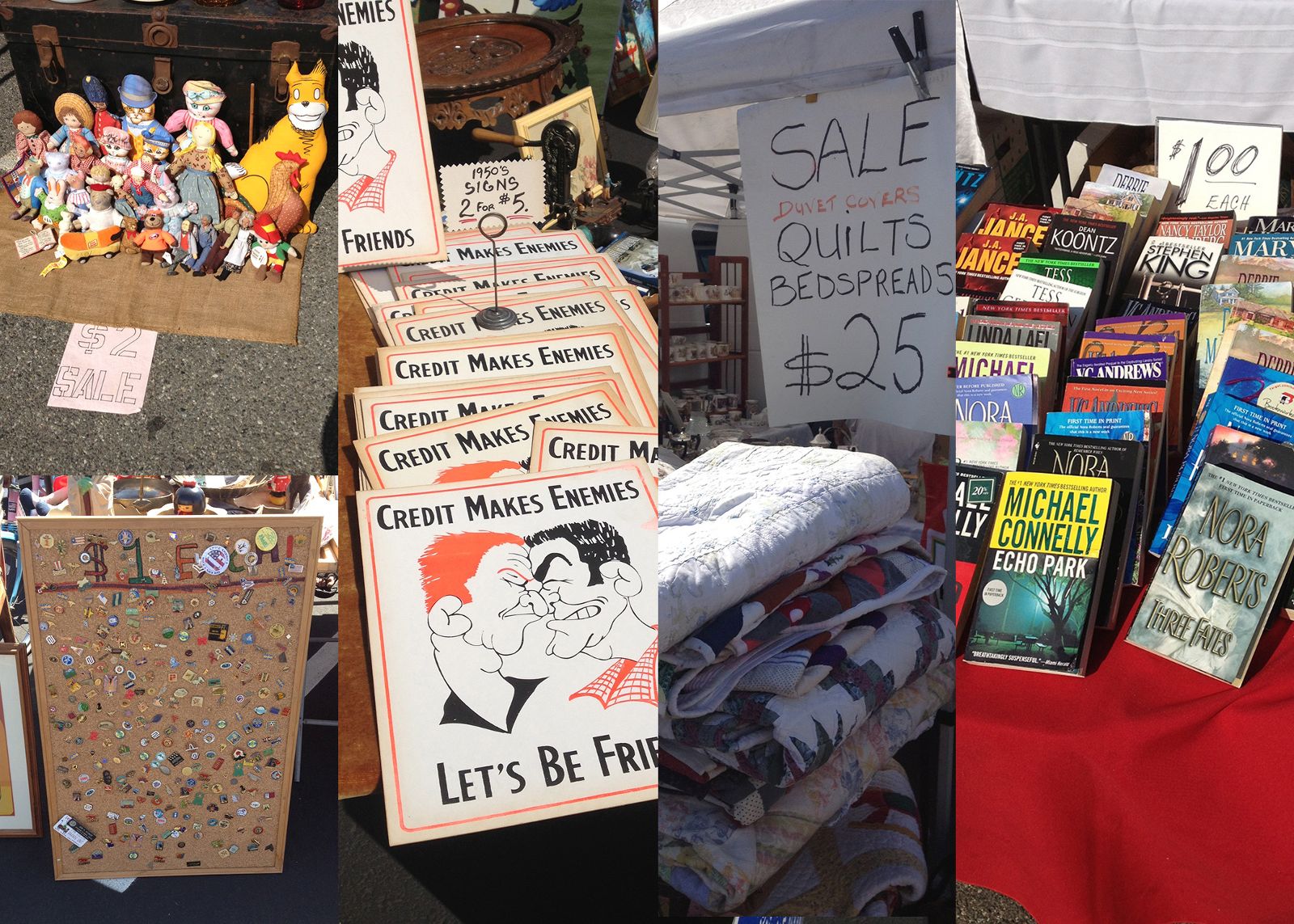 Bargains
Bargain hunting has never been more exciting than at the last flea market. $1 - $5 finds (from books and posters to pins) were uncovered. So many deals....so many bargains....so many choices....It's hard to resist all the great prices!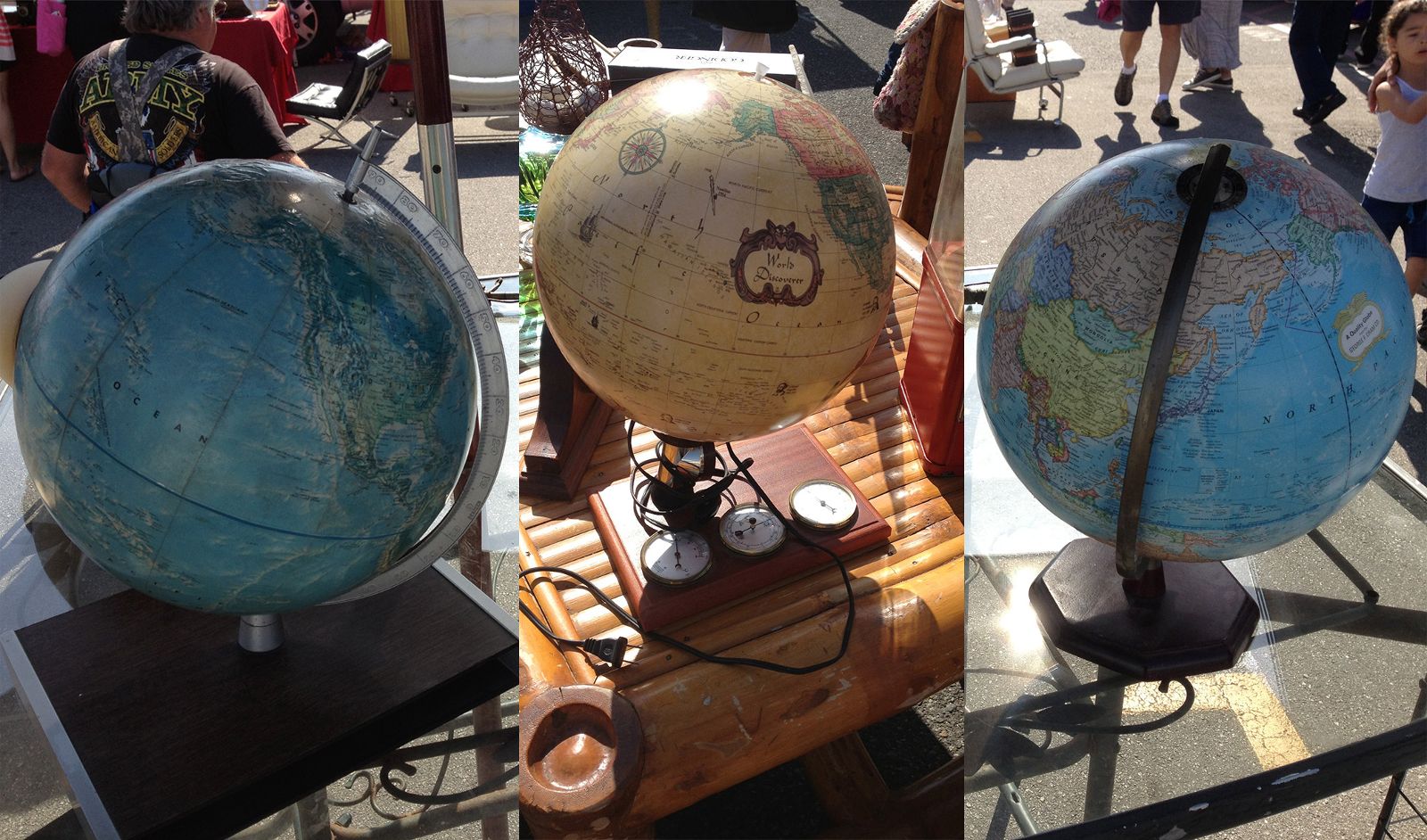 Earth Day
Mother earth was certainly represented with globes from a variety of eras.... Always interesting to see the boundary and country name changes that have taken place over the years. Light up, spinning, large, small, blue, black, beige - decorating options galore. Shopping at the market was the perfect way to start the celebration of Earth Day. Antique, vintage, and repurposed items are eco-friendly and chic!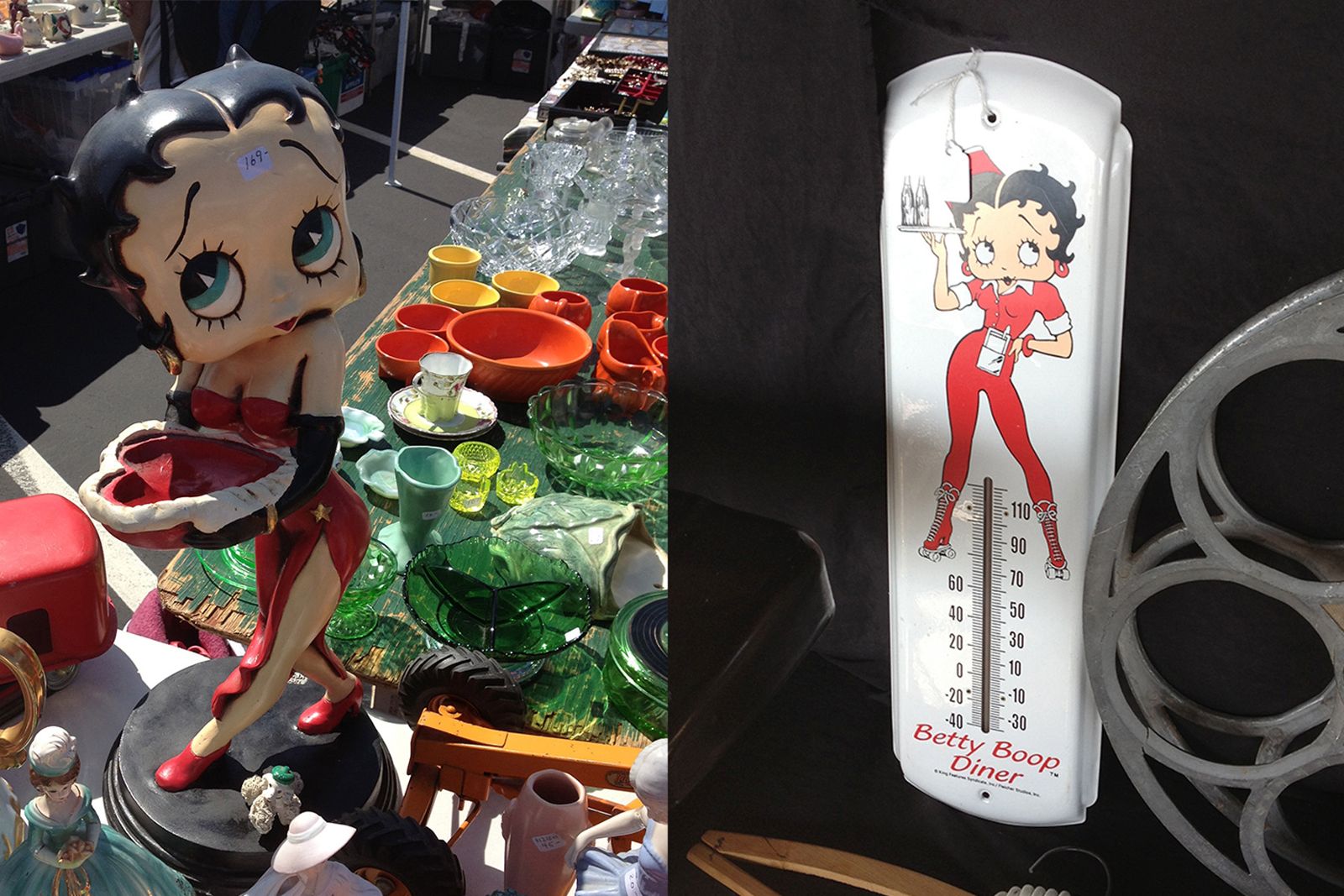 Betty
I 'm always on the lookout for Betty Boop at the market. She's such a timeless classic. You can't help but love Miss Betty! BOOP-OOP-A-DOOP!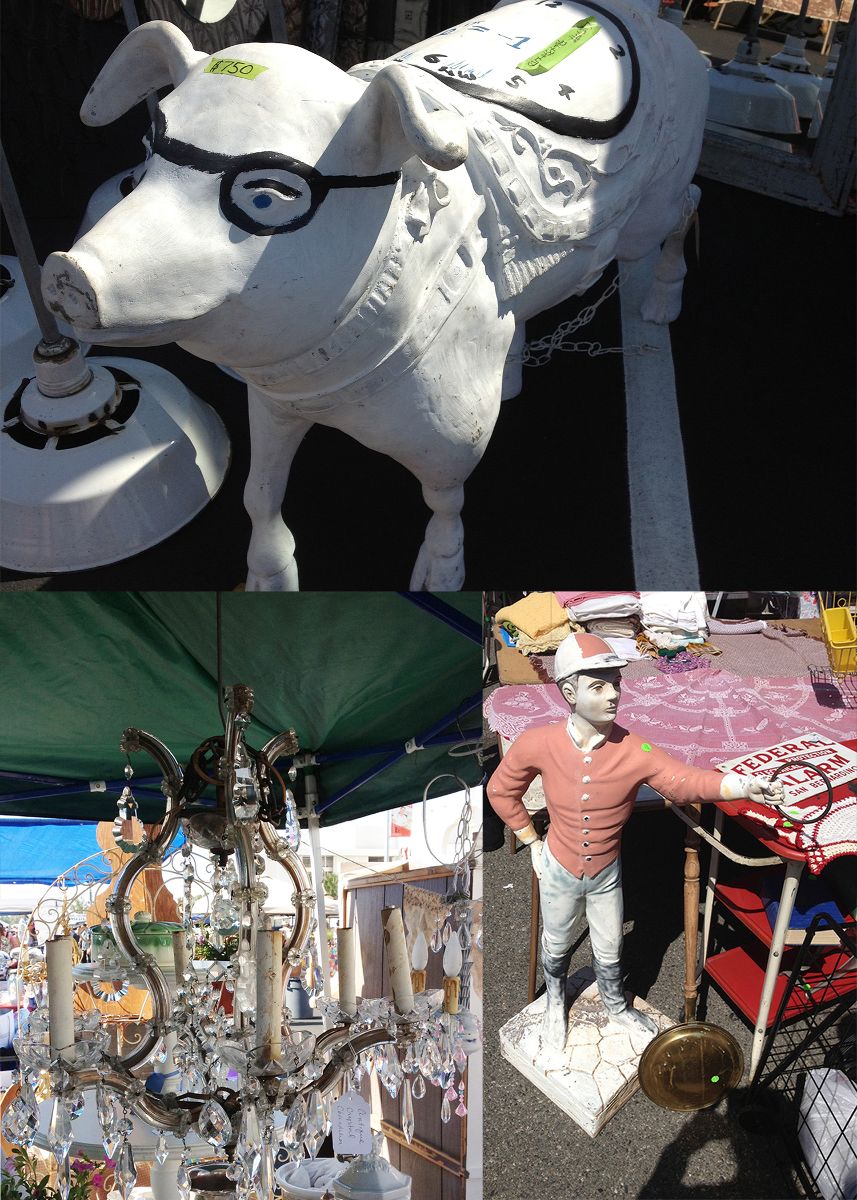 Unique Pieces
The best part about wandering the market is seeing so many unique pieces....from the wierd to the sublime! This smart pig had me laughing. Its too bad my apartment doesn't allow pets! The crystal chandelier from the late 1800's caught my eye sparkling in the light . The equestrian statue is a useful piece of antique décor - the ring he holds is for tying up a horse!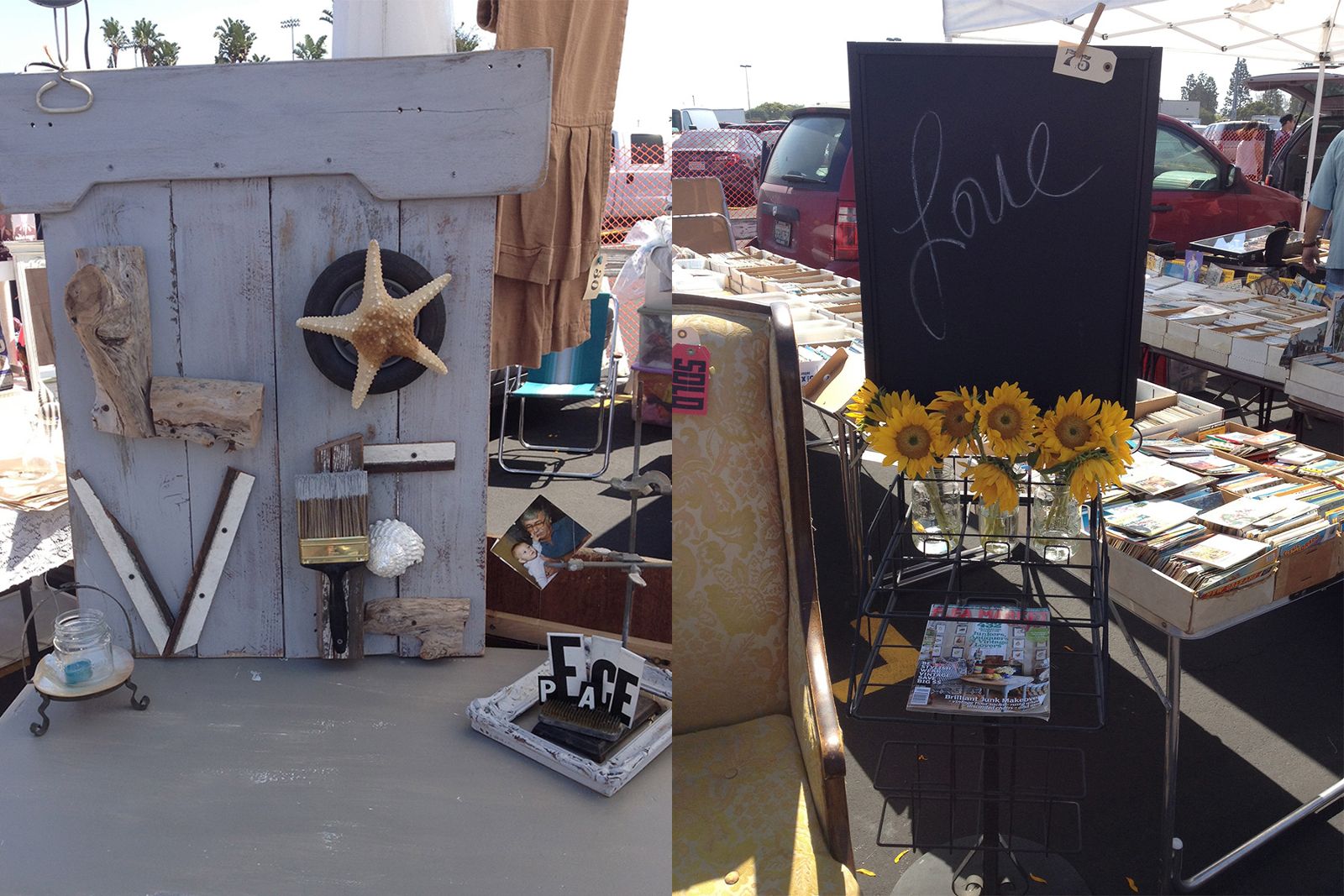 L.O.V.E.
As usual, I made a stop at the Furniture Queen's space. Love was in the air! Her displays are always creative.... this new love letter sign was no exception. Her chalkboard with sunflowers is perfect for communicating (the olde fashion way).