Cal State Senior Amanda Returns to The March Long Beach Flea Market.
I brought my best friend Natalie with me to the Long Beach Antique Market this month. Natalie loves everything vintage and was the perfect market buddy. We spent the day hunting for unique finds and enjoying the beautiful weather. We even indulged in the St. Patty's Day festivities with green beer! The best purchase of the day was our "friendship" bracelets from Industrial Vintage.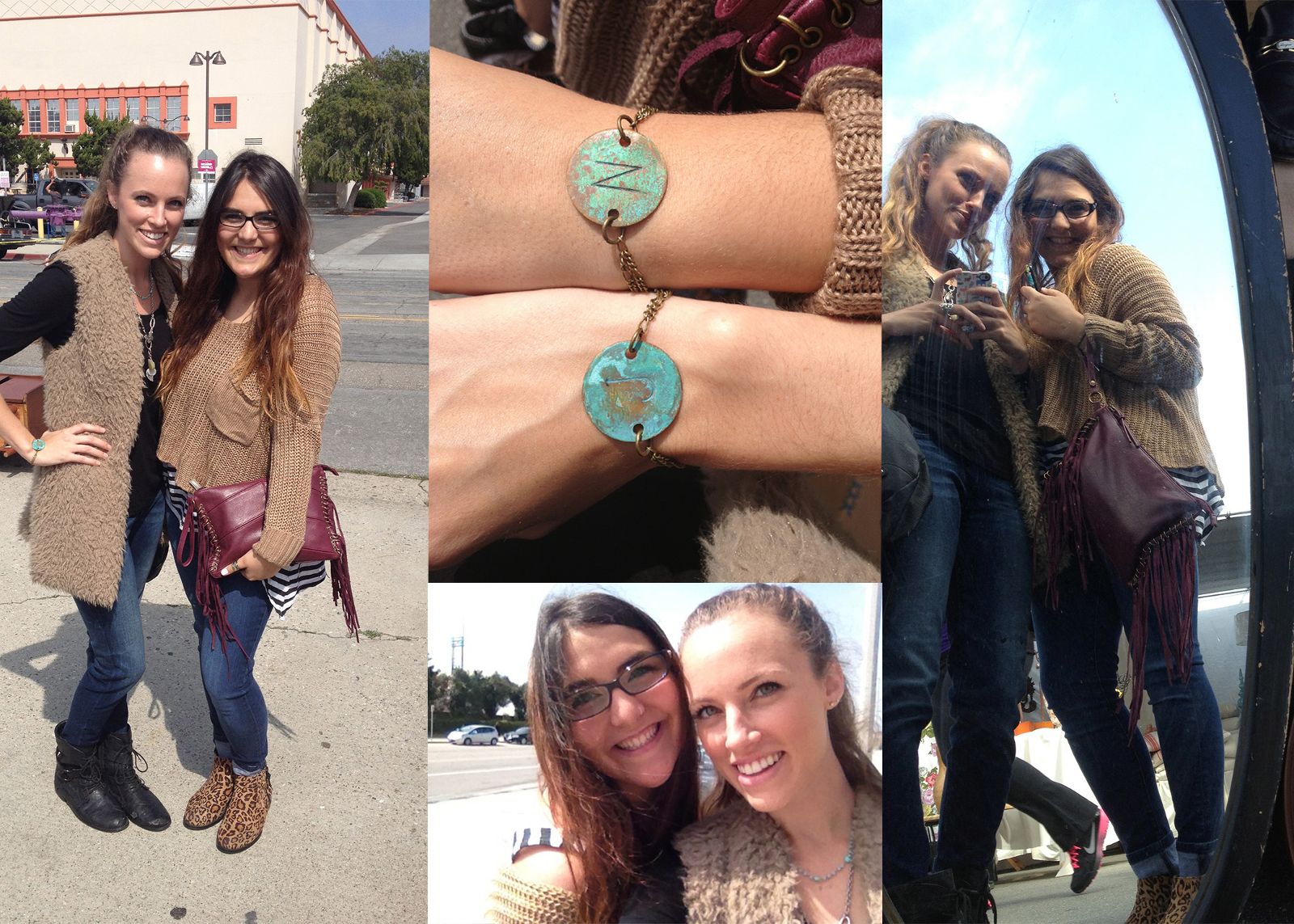 Industrial Vintage owner Beth Gellar, is an artist with a MFA. She works with discarded metal objects, clay, and glazes… transforming junk into art. Using industrial letters and numbers, she repurposes them into one of a kind pieces.
The beach tags (seen in the bracelets above) with their natural patina are from New Jersey. Other objects used in her designs include metal bingo tags from Oklahoma, 1940s locker tags from Chicago, art deco door tags, cattle tags, vintage watch faces from Russia, typewriter and antique door keys.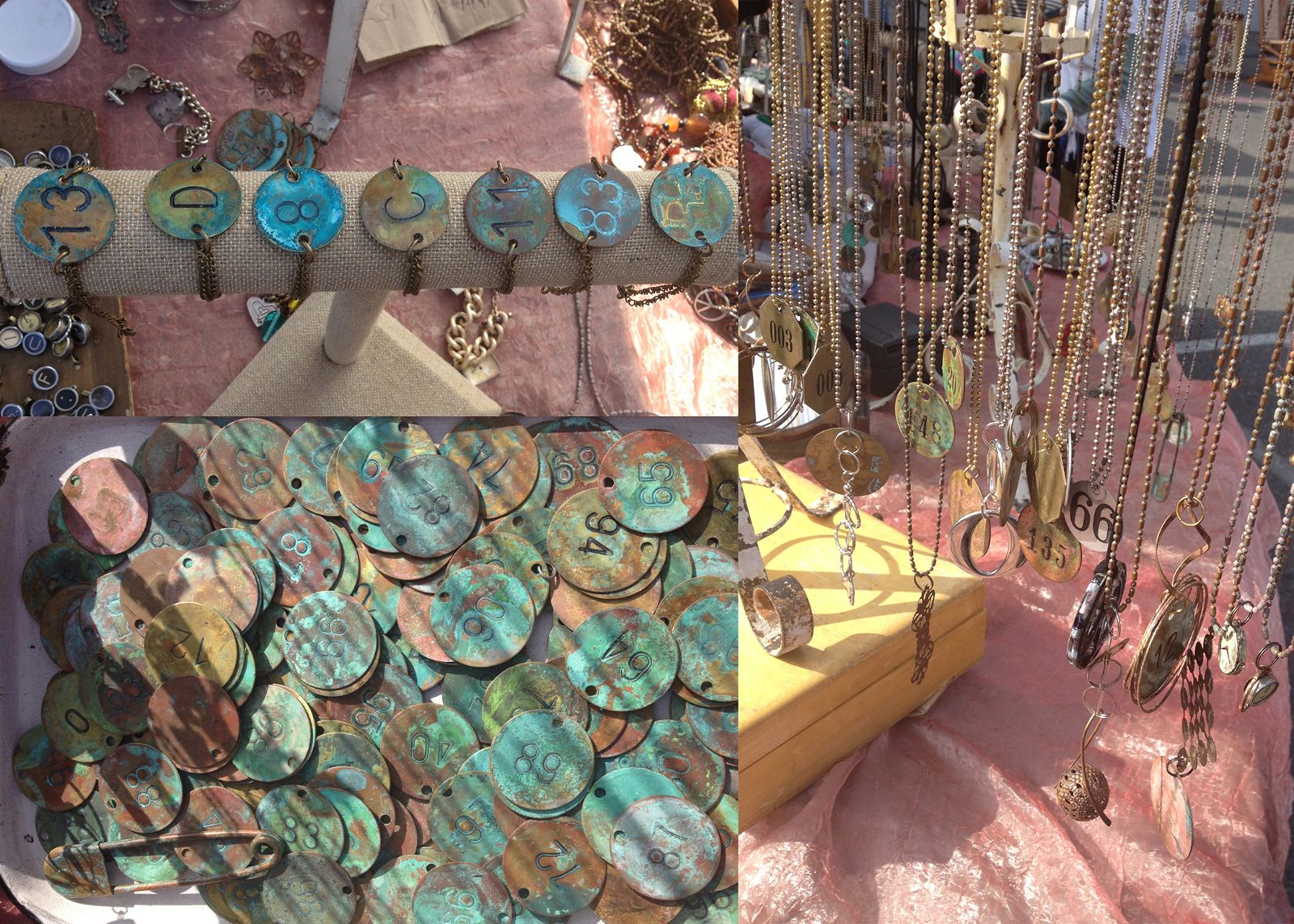 Industrial Vintage
The March market did not disappoint in offering unique, one of a kind items. I found old printing press letters that would make wonderful stamps or a cute word display. Silverado Salvage and Design had an interesting selection of vintage books, including an antique Holy Bible. We stumbled across a unique set of flatware - sure to make a statement at the dinner table (check out the handles). The monster painting by Cranked Up Really High is awesome and would look great on any wall!
Can't wait for the April 21st market – need a birthday present my brother.