Gen-Yers Discover Flea Market Shopping
The Gen-Yers have discovered flea market shopping. They're not interested in grandma's antiques but are searching for trendy unique items to decorate their apartments or make a fashion statement. Repurposing and up-cycling fits well with their lifestyle and sensibilities. Vintage clothing as well as accessories give them a hip chic style without breaking the bank.
Amanda a senior at California State University shops the Long Beach Flea and shares her take on the January Flea: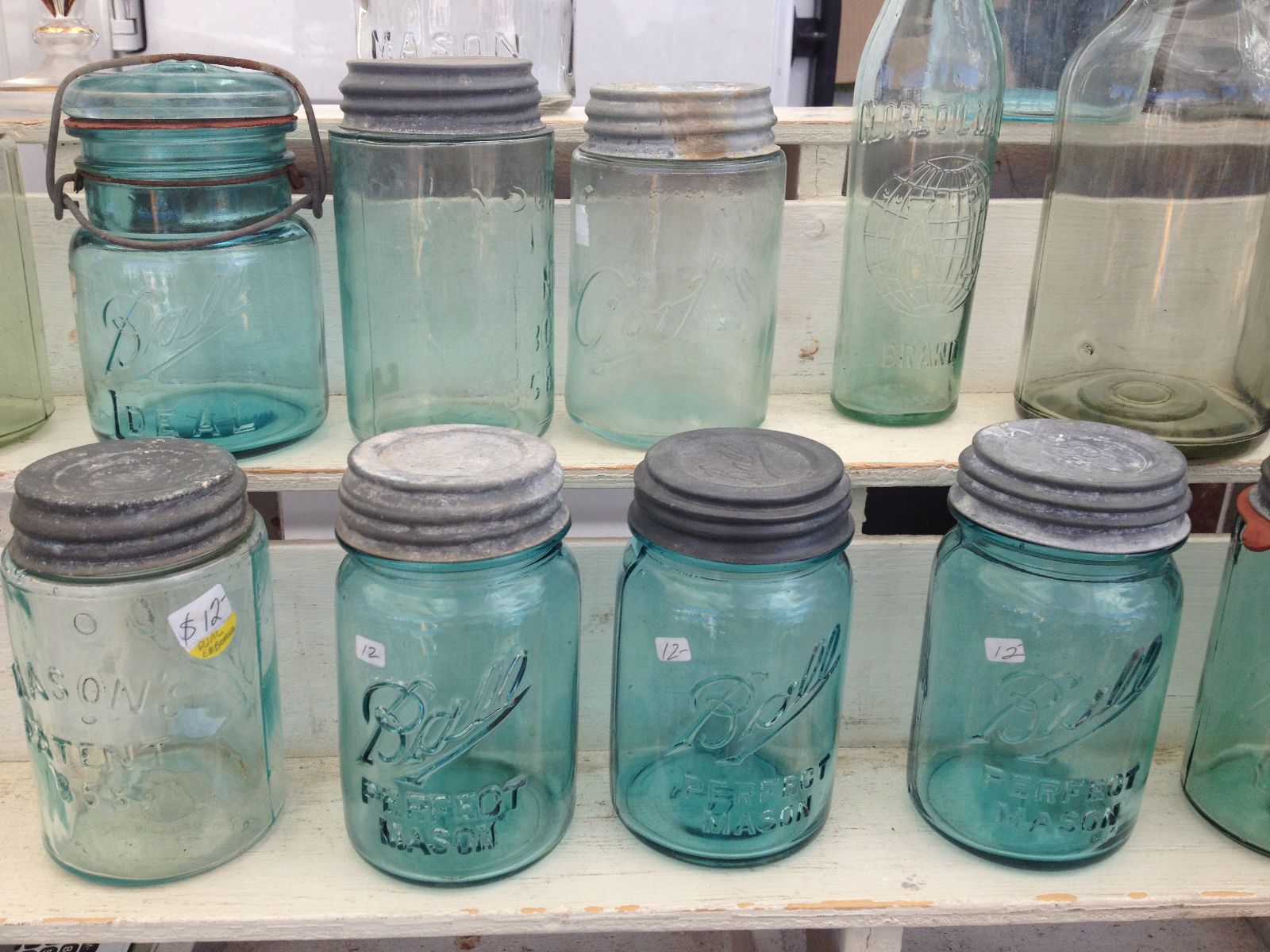 These are such a great find! Mason jars are both useful and charming. They can be
used as vases, candle votives, drinking glasses, storage containers, and there are
countless Mason jar repurposing projects.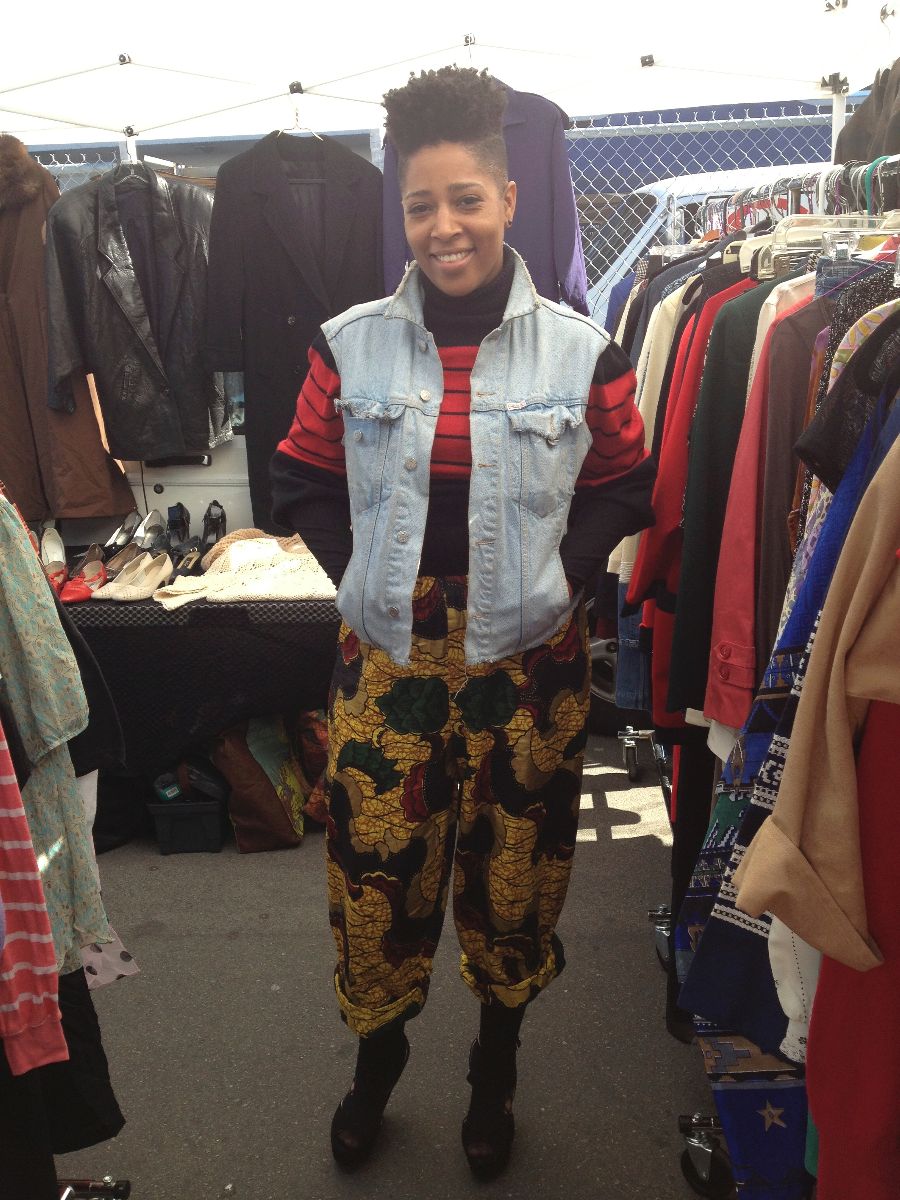 Taryn has a fantastic collection of vintage clothing and an amazing sense of style.
Her outfit pairs bold patterns and textures perfectly. We had a lovely discussion
about the never out of style jumpsuit.... a jumpsuit is effortlessly chic!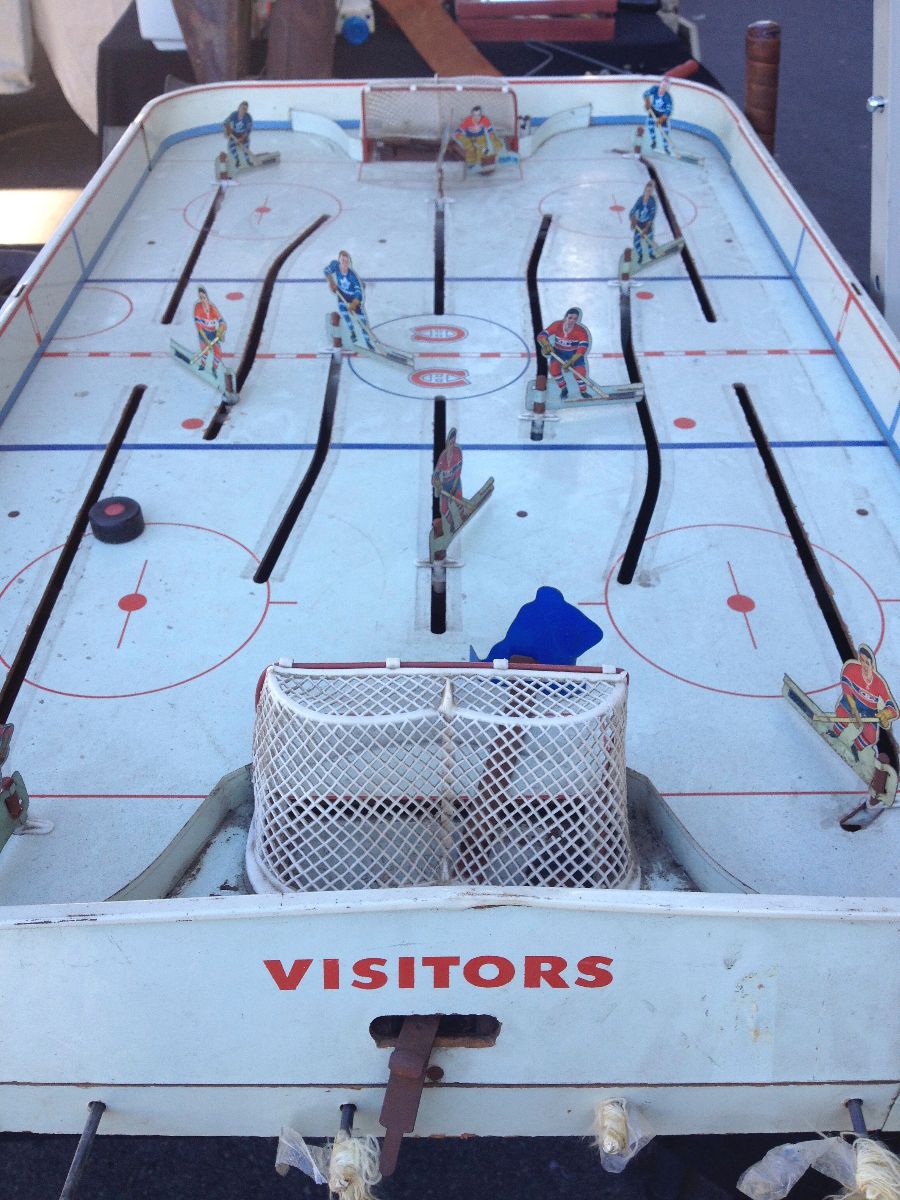 Hockey is the one sport I truly enjoy watching, so I immediately rushed over when
I spotted this unique piece. With the return of hockey after a lengthy lockout, this
vintage game was scooped up by an avid fan - Game on!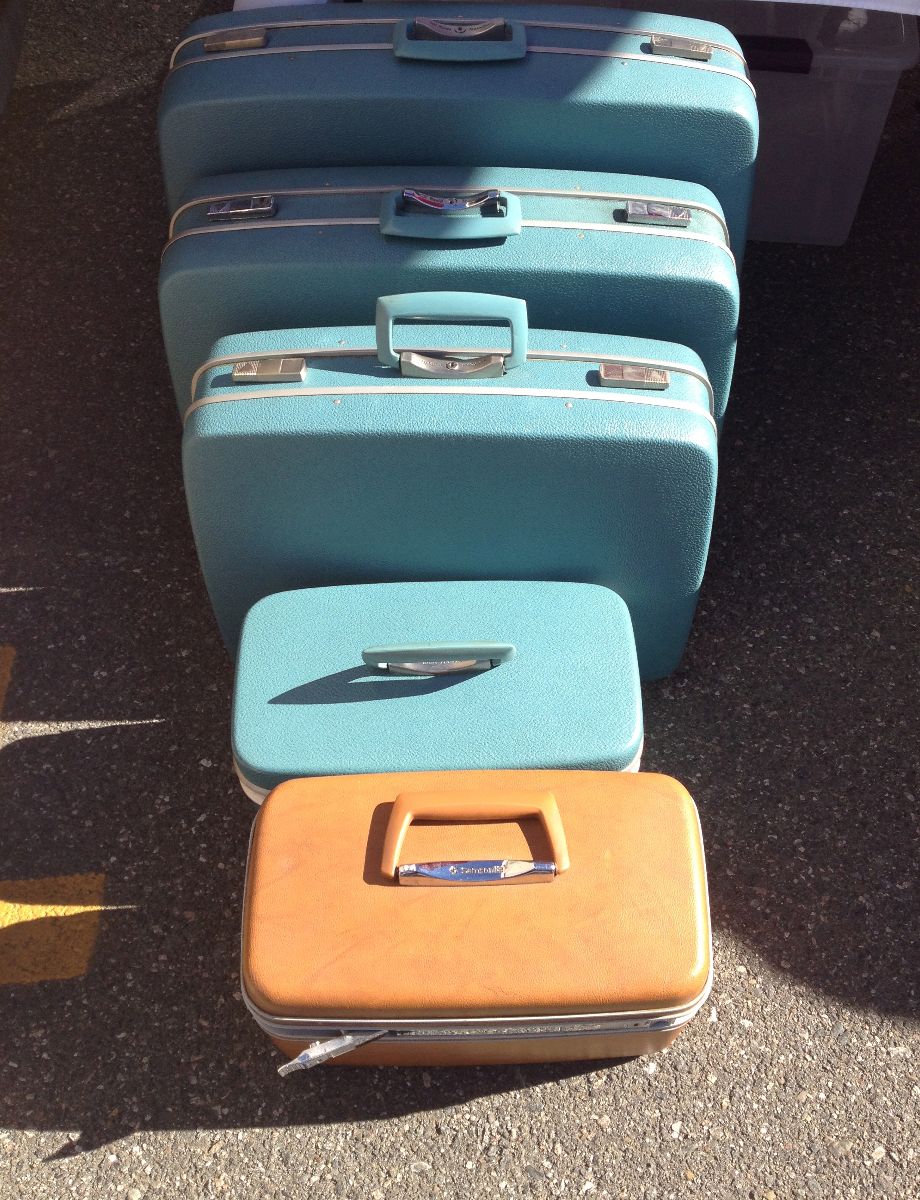 This vintage luggage (circa 1960-1970's) makes me want to book a vacation immediately!
The small pieces are
train case used for cosmetics and jewelry
. The bright colors
are a fun change
from the black and navy
nylon suitcases of today. My vintage luggage
collection includes a turquoise
train case similiar
to the one above. Traveling with it is always fun - generating lots of comments.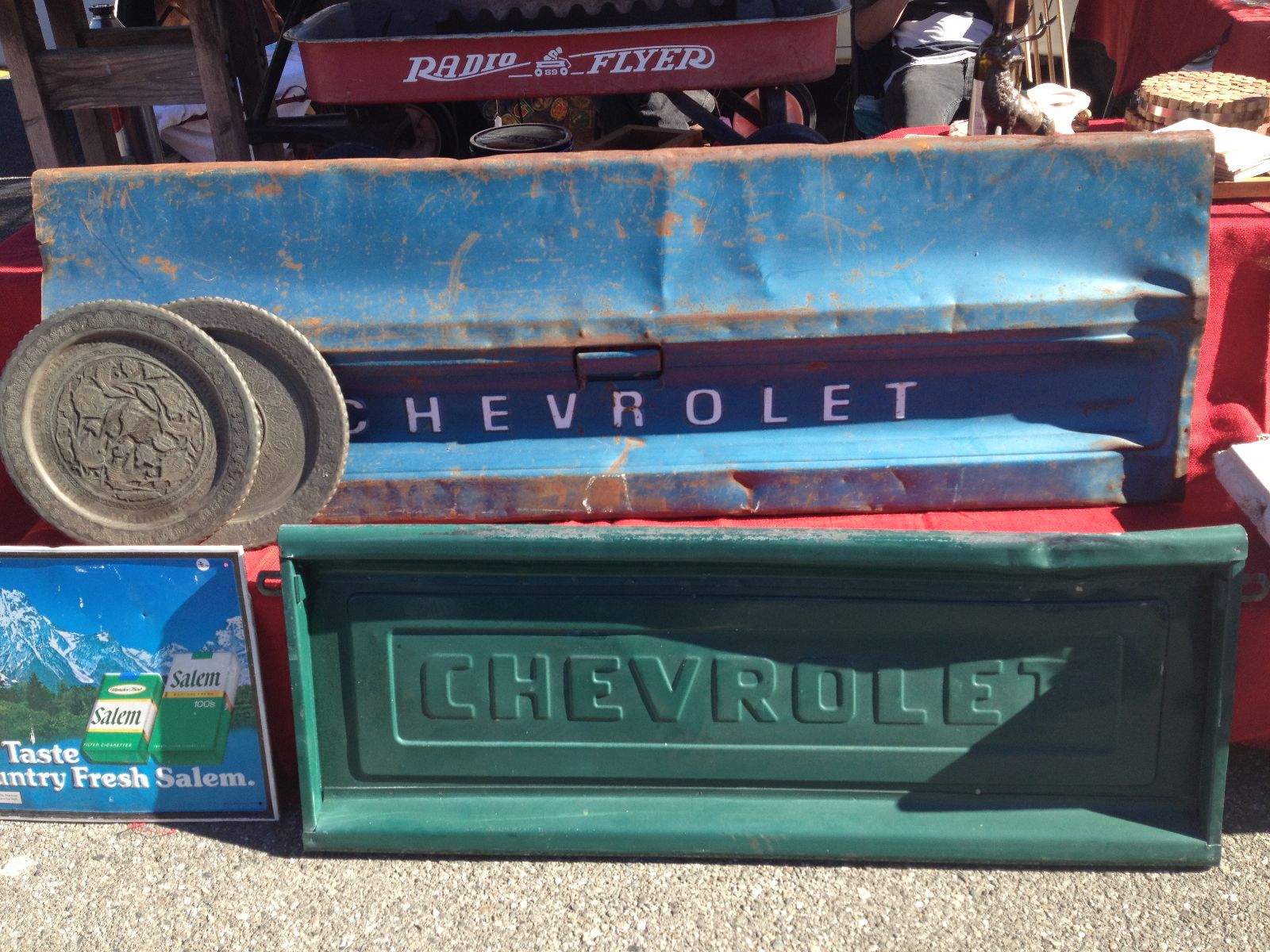 I am obsessed with old Chevy trucks, so these two tailgates instantly caught my
attention. I've seen tailgates hung like a piece of artwork and even turned into a
bench. How would you repurpose a vintage tailgate?