How Would You Repurpose These Wheels?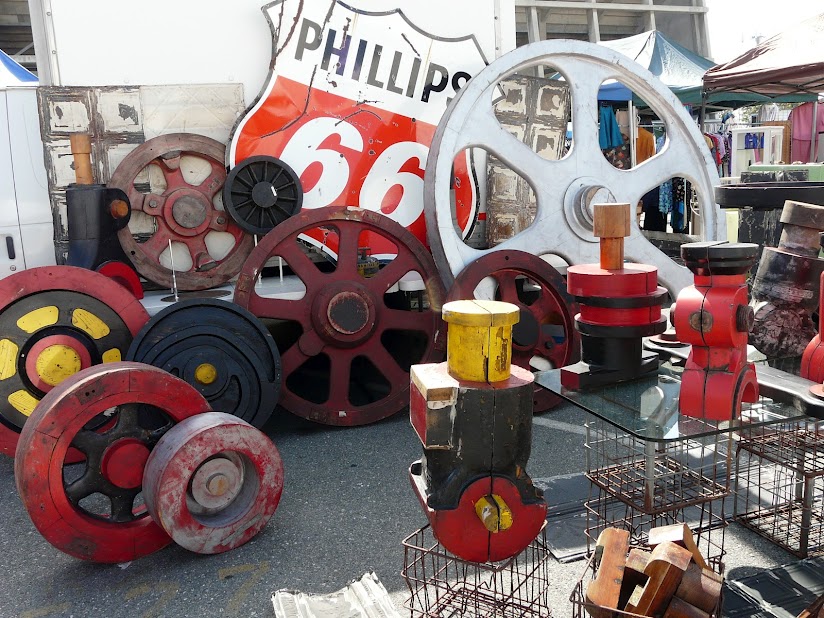 Here are the top 10 repurposing ideas from our Facebook Fans.
1. A Chandelier Base
2. A Side table
3. As a wall feature
4. A huge clock
5. The smaller foundry moulds to be used as mirrors
6. Garden Decor
7. Herb Garden
8. Add hooks and make it a display shelf
9. Cut into half and made into a headboard
10. Little rocks and a glass top to make it into a center table
Get creative, share your ideas and find your repurpose: Visit the Long Beach Flea Market, every third Sunday, monthy. Get the event schedule here.