Long Beach Gold Winner- 2013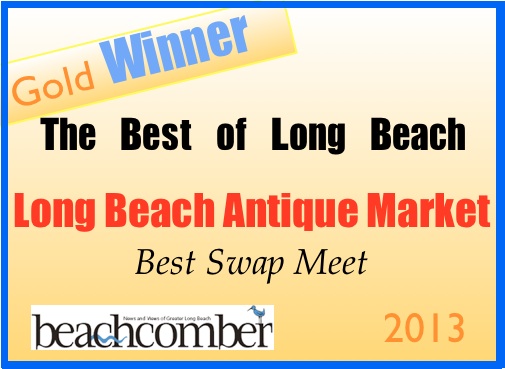 We knew it and you confirmed it! Big thanks to everyone who voted. The Beachcomber has named the Long Beach Antique Market - "The Best Swap Meet in Long Beach"
With a wide array of sellers featuring unique merchandise, coupled with our loyal customers who cant wait for their 3rd Sunday treasure hunt - The Long Beach Flea is the place to be!