PBS Reality Show "Market Warriors" Filmed at The Long Beach Antique Market
Fans of the PBS hit "Antiques Roadshow" will be excited to see the new series "Market Warriors". The Long Beach Flea Market was the scene for an upcoming episode filmed by their 25 member crew.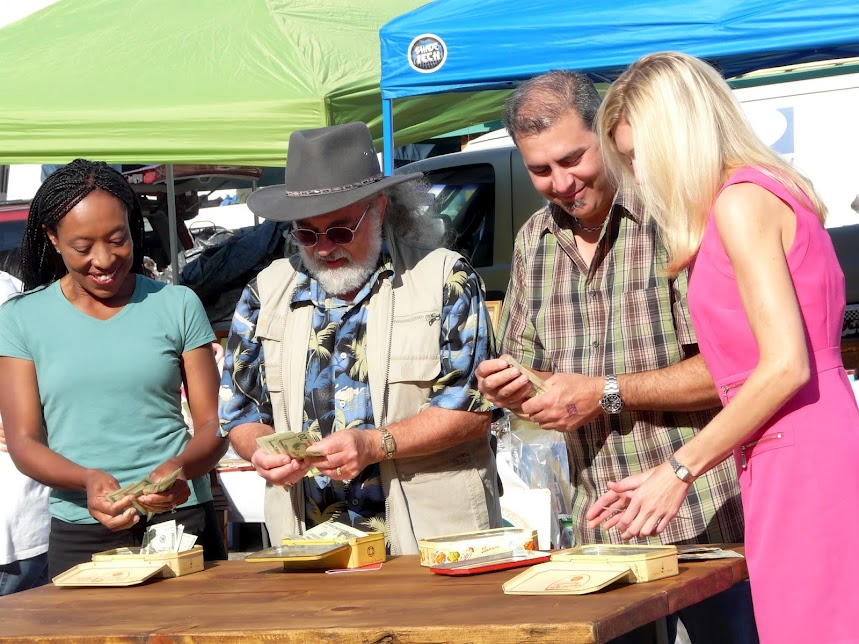 "Market Warriors" traverses flea markets across the country and details the adventures of the Warriors, for whom there is no such thing as an average market day. Pitted against one another in each episode, the Warriors receive one hour and a tight cash budget to search for items to sell at auction.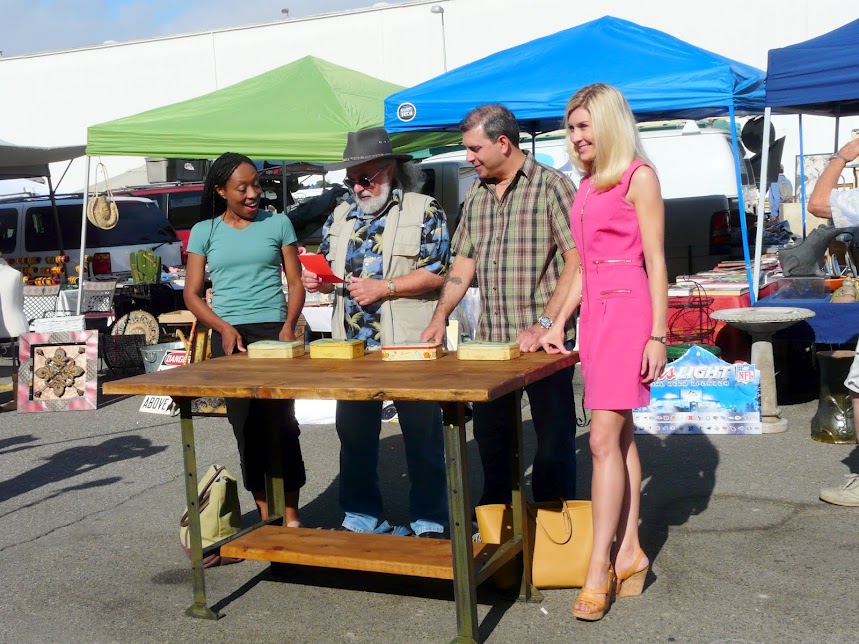 The show stars a southern blonde with an abundance of art expertise, a Rhode Islander who goes for profitable products over interesting ones, an owner of one of the largest promotion companies in the Northeast, and an interior designer who specializes in vintage treasures. The last segment of the show takes them to an auction where they see how much each of their items sell for.
Throughout the day customers at the Long Beach Flea Market watched as the Market Warriors raced around the show hunting for vintage bargains to sell for profit at an upcoming auction.
The show airs on your local PBS station : Monday, February 4, 2013 at 9PM. In this episode, the pickers are challenged to scour vendors' booths for the best Asian smalls (a miniature decorative or utilitarian item) and one picker's expertise in this category is put to the test. Off-screen host Mark L. Walberg observes some key finds that include a Japanese wedding box, a pair of Chinese chairs and modern sculpture. And it's anyone's game this week when their items go under the hammer at Quinn's Auction Galleries in Falls Church, VA.