Street Style
who: Casey, a fashion designer from Costa Mesa
the details: mostly all vintage (except for sunglasses and tights)
such a perfect laid-back 60's vibe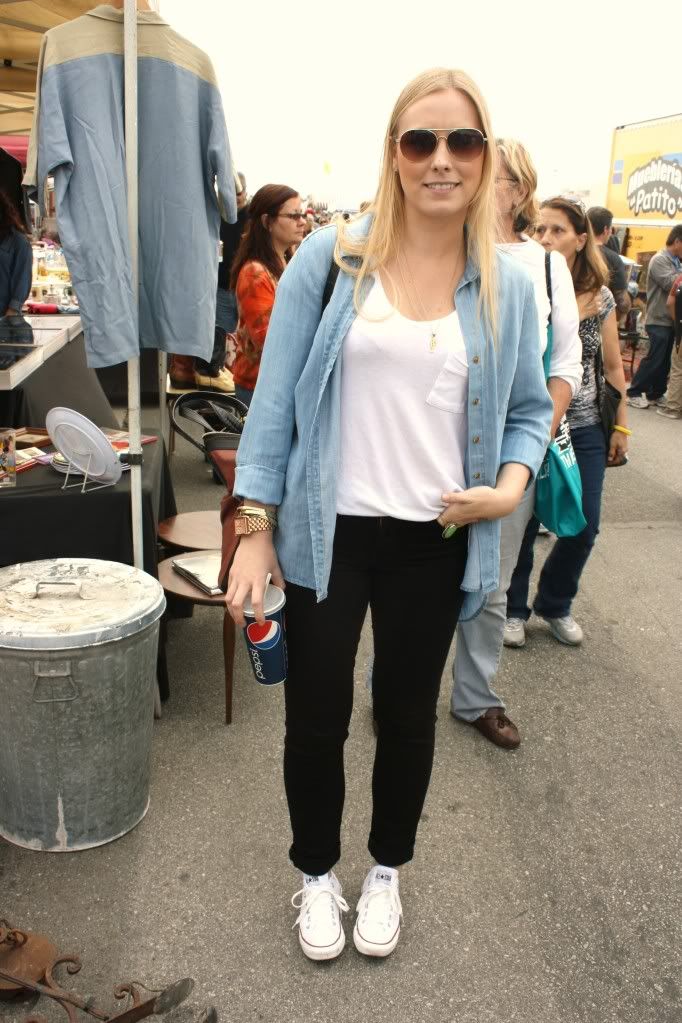 who: Kelsi works at Anthropologie in Redondo Beach
the details: CNC tee, denim shirt from Nordstrom Rack, Converse sneakers, Anthropologie sunglasses
simple casual cool has never looked so chic!


who: Homoko and her husband (owner of The Speed Age Clothing) from Japan, now living in Anaheim
the details: on her- all vintage including her green pants (originally hunting pants) & Melissa rubber shoes
two words " those pants!"
it's all about the accessories.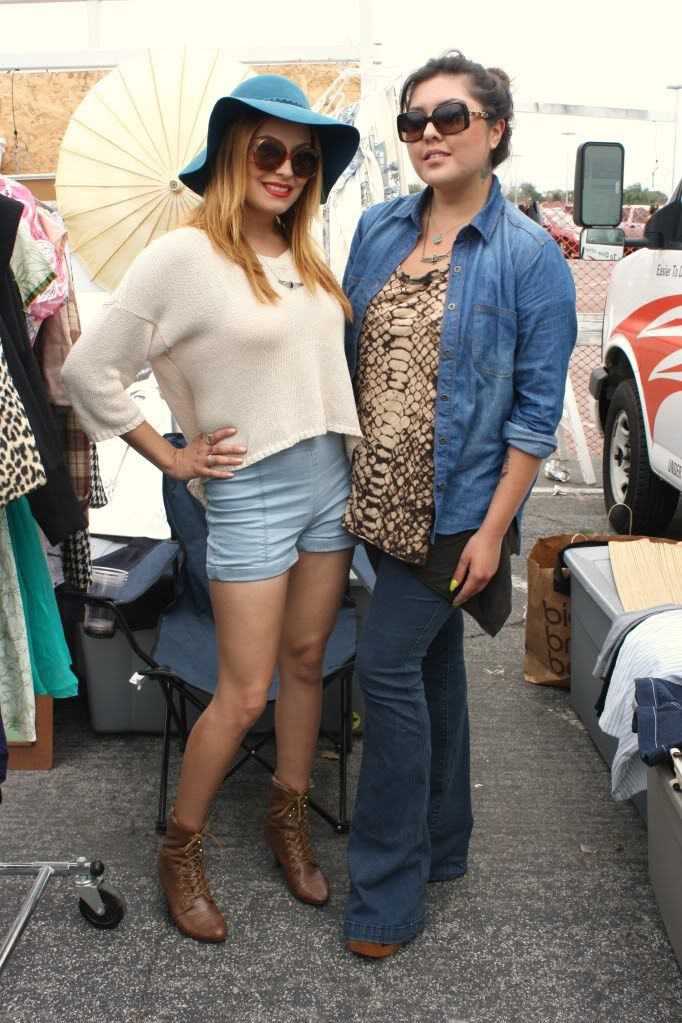 who: Jenny and Mary vintage sellers from Redondo
the details: on Jenny- boots and hat from Downtown LA
on Mary- All Saints top, Free People jeans, Jeffrey Campbell shoes and Chanel sunglasses
such a fab denim duo!
Check back with us after our April 15th market for more Street Style Snaps!
find Ariana on her blog- La Catrina de LA Moda, Twitter, and Facebook.